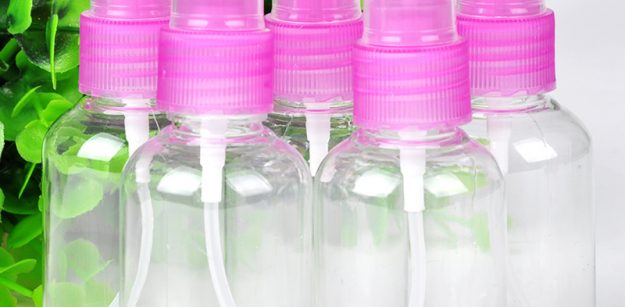 The second life of cosmetics' packaging
Some people collect stamps other football cards. Women mostly collect cosmetics and make-up brushes. However, there are also people who collect cosmetics' packagings. What can we use them for and how does look their second life?
Tonic and micellar water bottles may be used for home-made rubbing for hair or other cosmetics. Usually those bottles have cork, cap or small hole that simplifies dosage. Applying product on the hand and then on the scalp becomes really easy. What is more, the size of the bottles is perfect for the DIY cosmetics, because their expiration date is rather limited. Small bottles can also be useful during travel. They won't take much space in vanity bag or hand luggage and what's more important you can fit in them enough fluid for a weekend out with your friends.
Packagings with pump and atomiser are very handy. We can pour in them some lotion or shower gel for more comfortable usage. Pump as well as atomiser will precisely dose amount of the cosmetic. For a bath and face wash usually one dose is enough. Furthermore, packagings with atomiser are great for home-made hair and skin mists.
Bottles with drop-glass are another useful thing. You may find them helpful while application of oils on hair and face skin. You can pour cosmetic oil from the big bottle to the smaller one with drop-glass and such applicator will ease extraction of the cosmetic. It is important to find right bottle with working drop-glass.
Small packaging after eye-shadows, eye cream and concealer are always useful. In general, they are usually small and really pretty jars. Admittedly they won't fit big amounts of the new cosmetics, but they will fit perfectly for every vanity bag or bag pocket. In the jars you can put home-made lip-gloss, lip scrub or diamente for your fingernails.
Keep powder package with sifter longer. Some powders have terrible packagings – plastic, low quality and the lid is often messing up. That is why we should take our favourite powder and put it in the packaging made out of solid materials. Even better if this packaging had sifter. This small element will make make-up much easier and will help you maintain clean vanity bag.