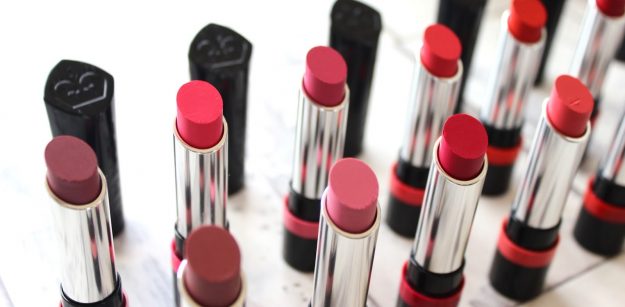 It just appeared on the market and already took by storm hearts – and lips – of women all around the world. We are talking about new lipstick from Rimmel – The Only 1. Will it be number one lipstick in your make-up bag?
Rimmel claims, that The Only 1 lipstick is a special tasks beauty product. Is it really? It gives colour and moisturise. Those are two features every woman who cares about pretty looks and skin wants. Perfect care is provided by rose hip oil and castor oil. The Only 1 from Rimmel also consists pigments that help gain nice, intense and long lasting colour. Velvety consistence allows to spread cosmetic freely and with no fear that the final effect won't please you. Lipstick is precisely covering lips, with no trace of smudges or spots. It doesn't highlight dry and chopped skin on our lips and it doesn't cause dryness. On the contrary: lips are smoother, nourished and alluring.
The Only 1 lipsticks from Rimmel have full panoply of different shades as well. We can choose out of 13 colours. Among which we will find pink, red, orange and violet shades. Available shades are: Pink Me Love Me, Pink A Punch, You're All Mine, It's A Keeper, Listen Up, Revolution Red, Best Of The Best, Peachy – Beachy, Cheeky Coral, Call Me Crazy, Easy Does It, Under My Spell, One – Of – A – Kind. All cosmetics have black packagings that are widening towards the top. The top is emblazoned with stripes in the colour of given lipstick. Thank to this, we don't have to open each cosmetic to see what colour does it have.
Apparently, the way The Only 1 lipstick from Rimmel is packed is supposed to ease application. It is more handy and easier to operate with it even without mirror. What is more, the upper part of the lipstick is truncated in the bevel, which makes it easier to run lipstick on the skin of the lips.