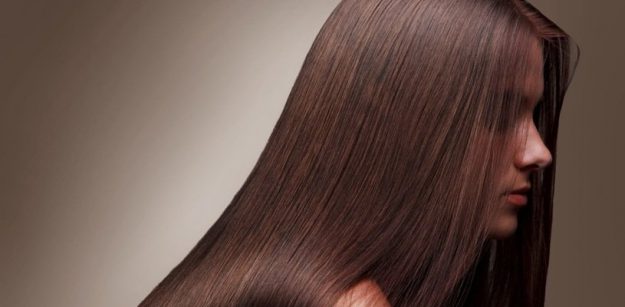 5 Typical Hair Problems and 5 Simple Solutions!
It rarely happens that hair is silky smooth, healthy, soft and fabulous just like that. At the same time, styling like straightening or curling with hot tools isn't the thing that makes your hair beautiful. The condition of hair matters. If your hair is highly porous, damaged or very dry, then there is no curling wand or shine-booster that will make it look lovely. And it's impossible to make split ends look better either. The health of your hair is the only thing that matters. We present a roundup of top hair gripes. You will be surprised by the ease of our solutions!
Problem 1: Bleached hair is porous, dull and TO MAKE THINGS WORSE it starts turning yellow!
Solution: You should give up on bleaching and try Kérastase Blond Absolu. This brilliant hair-care system features hyaluronic acid to optimally hydrate the hair, fix damage and condition the strands. It is designed for blondes to banish warm tones and brassy color, and keep the shine. You will see what SUPER GLOSSY HAIR looks like.
Problem 2: Tired-looking, lifeless hair which doesn't look like you dream it.
Solution: You don't need to get the pixie cut (unless you want it!). You can try a Nanoil hair mask that abounds in liquid silk. This powerful product brings hair back to life and gives the gloss even if your hair's ruined and lifeless. Pair it with the Nanoil dual-phase spray-on conditioner. Because it's lightweight, it doesn't turn hair into sad-looking straw-like strands. You don't need to use this type of conditioning only after shampooing, because you can reapply it during the day, whenever you feel your hair needs it.
Problem 3: You suddenly experience hair loss.
Solution: Of course you should avoid stress. Ideally, go to the trichologist's office if you feel the problem is big. Even though stress-related thinning or so-called seasonal hair loss can be really bothering, don't break down. Get a good hair treatment. A trichologist will probably recommend ampules or other scalp treatment. If the problem isn't that serious, try hair oil treatment at home. Reach for hair oil or a blend of oils that enhance the follicles, strengthen hair and stimulate hair growth.
Castor oil is one of the best oils for the treatment. Ayurvedic oils like amla work well but the odor can be unbearable for some of you. You can also try the hair oil treatment from Nanoil. It's based on oils and enriched with Kerastim and Baicapil – plant extracts that inhibit hair loss and encourage faster growth.
Problem 4: Dry, frizzy, unmanageable hair.
Solution: How about treating all symptoms of dry hair? Dry and stiff ends, dullness, dry scalp which may get itchy or irritated. One of the remedies is Alfaparf Semi di Lino Moisture Nutritive consisting of the shampoo, conditioner and mask. Firstly, the products ensure hydration so hair becomes wonderfully soft. The moisture-boosting complex makes hair bouncy, easy to style, super-glossy and healthy. The series also conditions the scalp. It helps you nourish the hair and tames the strands.
Problem 5: Greasy, heavy, flat hair.
Solution: Boosting volume in this case is tricky. You are bothered by hair turning greasy the next day after shampooing? Try to change your hair-care choices and give up on thick conditioners. Find a lightweight spray-on conditioner and products for oily hair which don't cause dryness. One of the examples is Natura Siberica Frozen Berries based on vitamins. The products have a beautiful smell, greatly balance the sebum secretion and slightly nourish the hair.