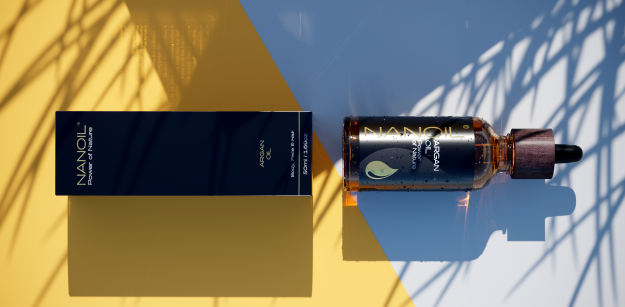 Why Nanoil Argan Oil is Women's Top Choice? Let Us Surprise You with the Answer!
Argan oil is currently one of the best natural cosmetics. When it's 100 percent natural and pressed from the kernels of Argan trees, then it abounds in valuable nutrients and vitamins for our skin, hair and nails. Is that all though? Keep reading to see why people from all over the world love Nanoil's argan oil!
---
Argan oil – properties and uses
Nanoil Argan Oil which is used for beauty purposes is extracted through cold-pressing of Argan fruits. The traditional Moroccan method involves crushing the hard kernels manually until creating pulp and then pressing the precious oil, known as liquid gold. The ready product has a yellow color and a subtle nut aroma. Moroccans have been making use of the wonderful properties of argan oil for ages. It enhances hair and skin because it's packed with good fatty acids (they make up 80 percent of the oil) which moisturize and revitalize both skin and hair. Natural argan oil is also a melanin inhibitor. Simply put, it will prevent pigmentation spots, especially sun spots. It also protects the skin from damaging effects of the UV radiation.
Argan oil is not only a remedy for very dry skin but also a fix for other problems. Check out the most popular uses that all beauty freaks love.
Argan oil helps fight acne, hyperpigmentation and scars
Thanks to antibacterial and anti-inflammatory properties, argan oil is an effective product for skin imperfections. It naturally balances the production of face oil and promotes repair of skin's hydro-lipid barrier. When used regularly, argan oil can brighten post-acne marks.
Effective way to fight cellulite and stretch marks
Combining application of argan oil with an intense body massage helps get rid of unwanted orange peel and stretch marks. Just three to four drops are enough – warm the oil up between the palms and rub it into the thighs and buttocks. Feel free to make use of a natural hard bristle brush or other massaging tools. Argan oil is noted for anti-cellulite properties.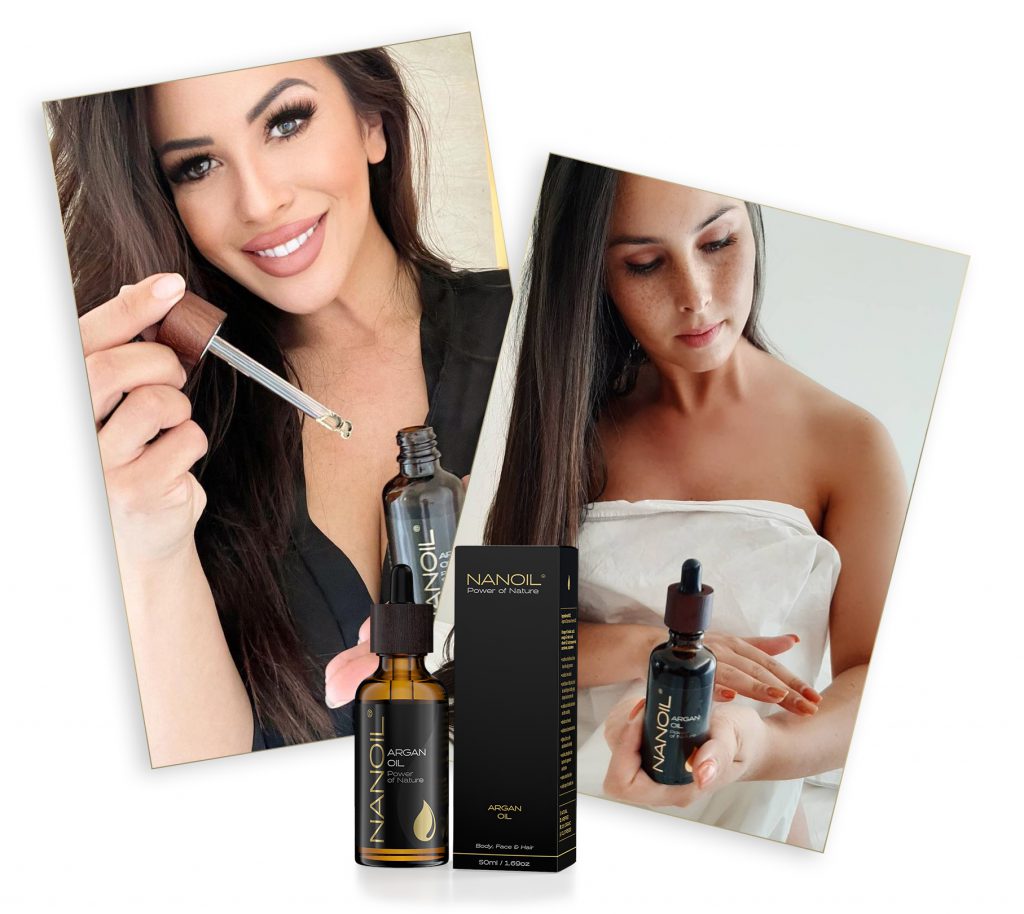 Addition and booster for cosmetics
Adding a few drops of argan oil to ready beauty products boosts their performance. This trick is good for cosmetics for body as well as hair. After all, argan oil is a common ingredient in hair masks, conditioners and shampoos. Good news for DIY enthusiasts: argan oil is an amazing ingredient for homemade cosmetics.
Oil for nail care
Do you want neat cuticles and nails? Let nanoil argan oil be your nail care oil! Beyond softening the dry, ragged cuticles, it will enhance the nails and keep skin on hands deeply moisturized. You just need to apply one or two drops of oil on the hands and massage it in.
Eyebrow and eyelash serum
If you're after an effective and safe lash and brow serum – argan oil is the best choice! Not only thickens the hairs but also lengthens them and deepens their color. Apply it with a clean spoolie. Regular application guarantees romantic, curled lashes and fluffy brows in just four weeks.
Wyświetl ten post na Instagramie
Ingredient in a moisturizing bath
Your skin is dry and tight after washing but you have no time for a body lotion? Enrich water with argan oil and take a bath. When getting out of the tub you'll enjoy smoother skin which doesn't need any moisturizers.
UV protection
By applying argan oil before sun exposure you protect the skin from sunburns. The oil is rich in antioxidants which guard skin cells from destructive UV rays.
When deciding on argan oil for your beauty routine, you should make sure it's quality and from a trusted brand. Pop into nanoil.us and learn more about the benefits of Nanoil Argan Oil.
---