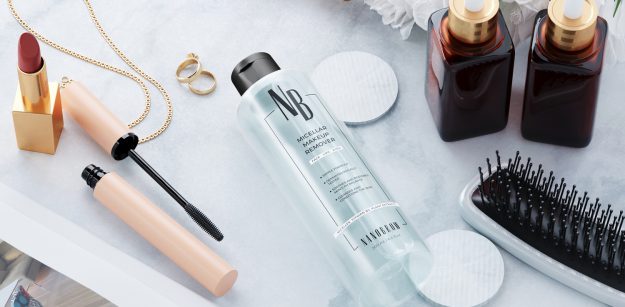 Nanobrow Micellar Makeup Remover – Micellar Cleanser for Clear Skin
Check out a new micellar makeup cleanser Nanobrow Micellar Makeup Remover. The multitasking formula with niacinamide, aloe and pomegranate effectively removes makeup and gently cleans even sensitive skin, leaving it soft and glowing. The micelles work by attracting any grime, makeup and residue. The microscopic molecules fully clear the face without damaging the defensive skin barrier. What else should you know?
The multitasking formula removes even waterproof makeup, deeply cleansing the skin and restoring comfort.
The micellar cleanser helps reduce redness, dryness and irritations.
It doesn't cause damage to natural skin barrier.
It doesn't leave any greasy coating.
Deep cleansing without skin feeling tight
The Nanobrow Micellar Makeup Remover with niacinamide, aloe and pomegranate is the best makeup remover for dull, tired skin. Thanks to the special microscopic molecules known as micelles, it fully clears the skin without leaving a greasy coating. The micelles bind to dirt, dust, face oil, waterproof makeup products and the residue of cosmetics, absorb and remove them. In turn, the skin is deeply cleansed as well as soft and smooth. The Nanobrow Micellar Makeup Remover is great for sensitive, problematic and rosacea-prone skin.
Effects of the Nanobrow Micellar Makeup Remover
✓ It clears the skin of makeup residue and pollutants
✓ It has conditioning, nourishing and hydrating properties
✓ It acts as a skin toner and lessens feeling of tight skin
✓ It soothes red, irritated skin
✓ It delivers essential nutrients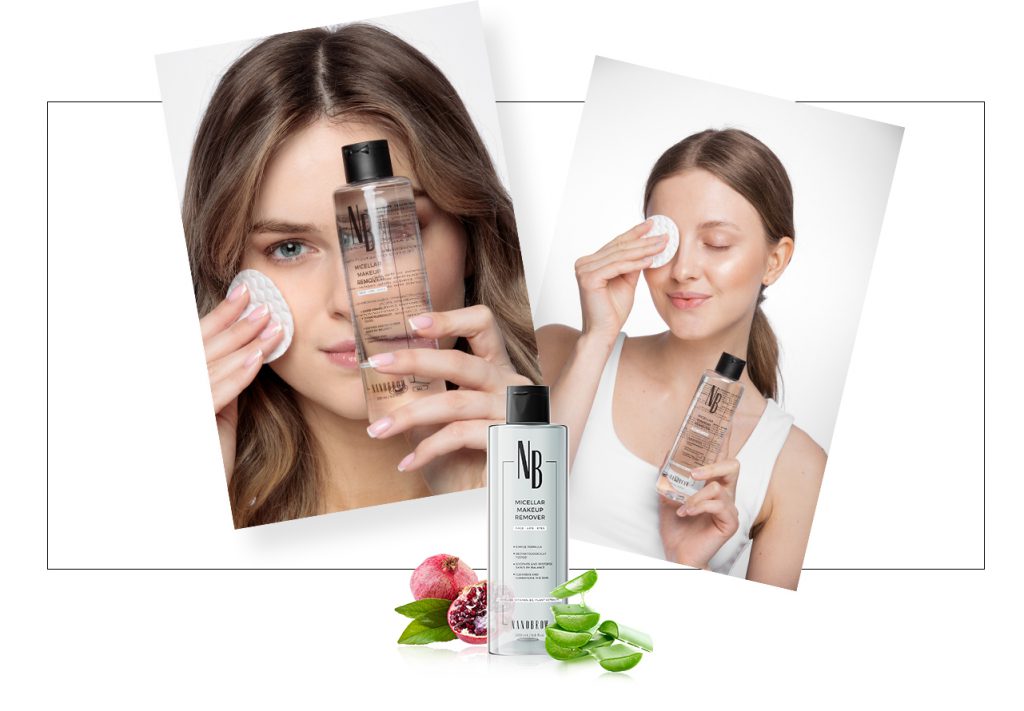 Power of micelles in a bottle
The micellar molecules are made out of hydrophilic and hydrophobic layers, which allows them to bind to water as well as oil and fats. Thanks to that, they are effective yet gentle cleansing agents that don't cause damage to the skin's natural defensive barrier and don't cause irritations. Micelles are cut out for clearing the face of makeup and grime because they don't require rubbing the skin. They're particularly recommended for sensitive skin.
Use the Nanobrow Micellar Makeup Remover if:
You have sensitive skin – micellar cleanser doesn't expose the skin to the effect of irritating detergents
You wear makeup – you can fully remove waterproof makeup products
You are big on multitasking products – Nanobrow Micellar Makeup Remover not only cleans the skin but also nourishes it thanks to added hydrating and nourishing ingredients
You care for your face skin – niacinamide, aloe and pomegranate will help you revive tired, dull skin
Gentle on the skin, merciless towards grime and makeup. Check out the Nanobrow Micellar Makeup Remover for face and eye makeup removal → nanobrow.us