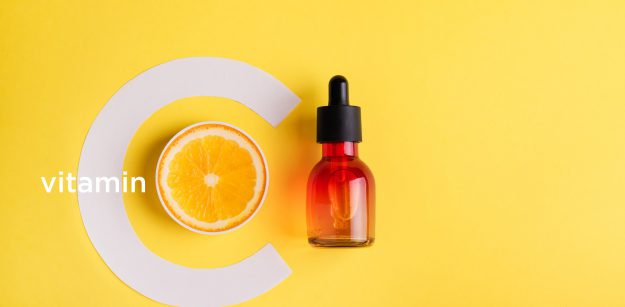 Brief summary of vitamin C benefits. What is the best face serum rich in vit. C?
We thought we knew it all about vitamin C but there is still so much to reveal. Do you know what effect it has on the skin? Do you know all benefits it gives? Do you know what vitamin C products give the best results? If not, keep reading this short post about vitamin C and take your skincare routine to the next level!
Until recently vitamin C was merely an ingredient in immunity-boosting supplements. Now we know that vitamin C and its derivatives can give our skin lots of benefits. Let's get to know this simple yet powerful substance better.
What is vitamin C?
First things first. Vitamin C is known as ascorbic acid and named L-Ascorbic Acid in the INCI of products – this is how you can find it in a cosmetic label.
This is one of the essential vitamins in human bodies that takes part in many important processes e.g. synthesis of collagen keeping the skin elastic or absorption of vitamin E labeled the vitamin of youth. Besides that, vitamin C is a strong antioxidant so we don't need to be worried by the negative effect of free radicals.
What skin benefits does vitamin C give?
It brightens pigmentation marks and prevents the occurrence of new ones, giving you an even skin tone.
It stimulates the production of collagen – a protein that lets the skin maintain the elasticity.
It has antioxidant properties so it counteracts free radicals which make the skin age prematurely.
It delays the aging signs such as face wrinkles, loss of plumpness or sallow color.
It boosts radiance and color for younger, healthier skin.
It reinforces the walls of blood vessels, eliminating redness and reducing broken capillaries.
Vitamin C in skincare products
Since the plentiful benefits of vitamin C were discovered, it's been popular in skin care. It's the most common in face-care products – moisturizers, creams, toners – and even make-up products such as foundations or powders. However, a face serum turns out to be the best product for vitamin C because its highly-concentrated formula lets us use a larger dose of the vitamin during single application.
Who is vitamin C intended for?
Virtually everyone can make use of the benefits of vitamin C. Still, there are situations when ascorbic acid is particularly effective. The most popular indications for using vitamin C products include:
(hormonal, acne, sun) spots
uneven skin tone, sallow skin color
first signs of skin aging e.g. wrinkles
tendency to broken capillaries and spider veins
lack of vitality, shine and nutrients
The best vitamin C-spiked skincare products
What to use to make the most of vitamin C and its benefits? Ideally, reach out for a concentrated face serum. See the most wanted products based on game-changing vitamin C!
➔ NANOIL VITAMIN C FACE SERUM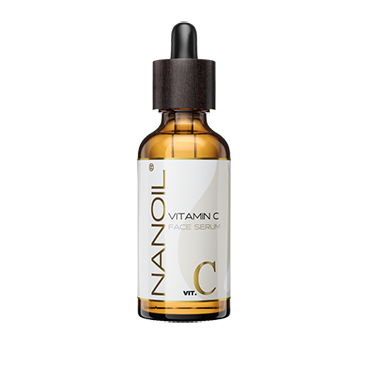 Size: 50 ml
Effect:
reduced pigmentation marks
de-aging and revitalizing effect
antioxidant properties
less noticeable fine lines
glowing skin
young-looking face
intensified anti-acne treatment
The first serum in our roundup became a best-seller as soon as it was launched. This unusually lightweight, watery serum from Nanoil contains the most stable form of vitamin C. It's perfectly-absorbed and instead of staying on the skin's surface and creating the greasy film, it works in the deep structures for the rejuvenation that your skin needs! The Nanoil Vit. C Face Serum is a vegan and safe formula enriched with antioxidant-rich Boerhavia Diffusa. It comes in an untypically large bottle so even if you use it twice a day, it lasts for a few months of effortless skin care that brings splendid results.
More information: nanoil.us/vitamin-c-face-serum
➔ DIEGO DALLA PALMA VITAMIN C SERUM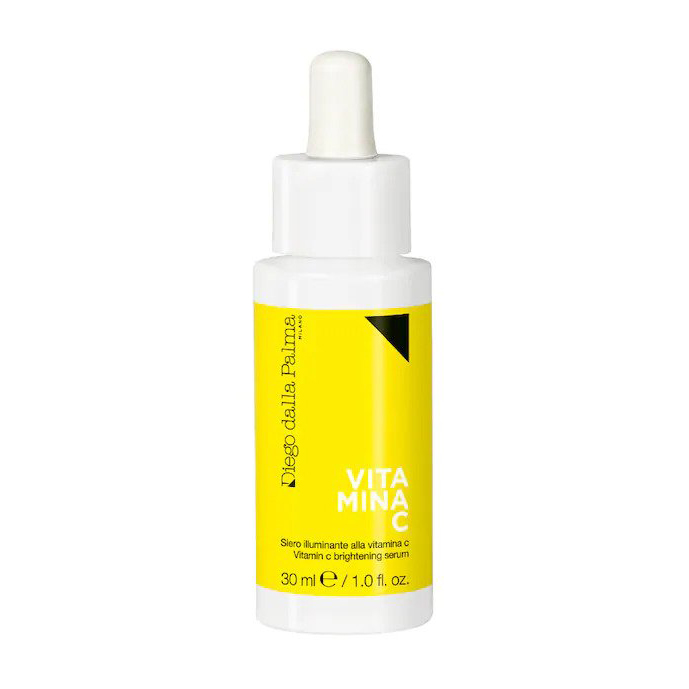 Size: 30 ml
Effect:
strengthened capillaries
skin protection
reduced acne
nourishing
healthy shine
The second position in this mini-ranking belongs to an intensive concentrate that stimulates the skin cell renewal. It contains pure vitamin C 10% and consequently preserves the young looks for longer. This isn't the most effective serum considering products with the same price but the design and brand's popularity are encouraging. The formula should be applied on the face, neck and chest once a day.
➔ SESDERMA C-VIT SERUM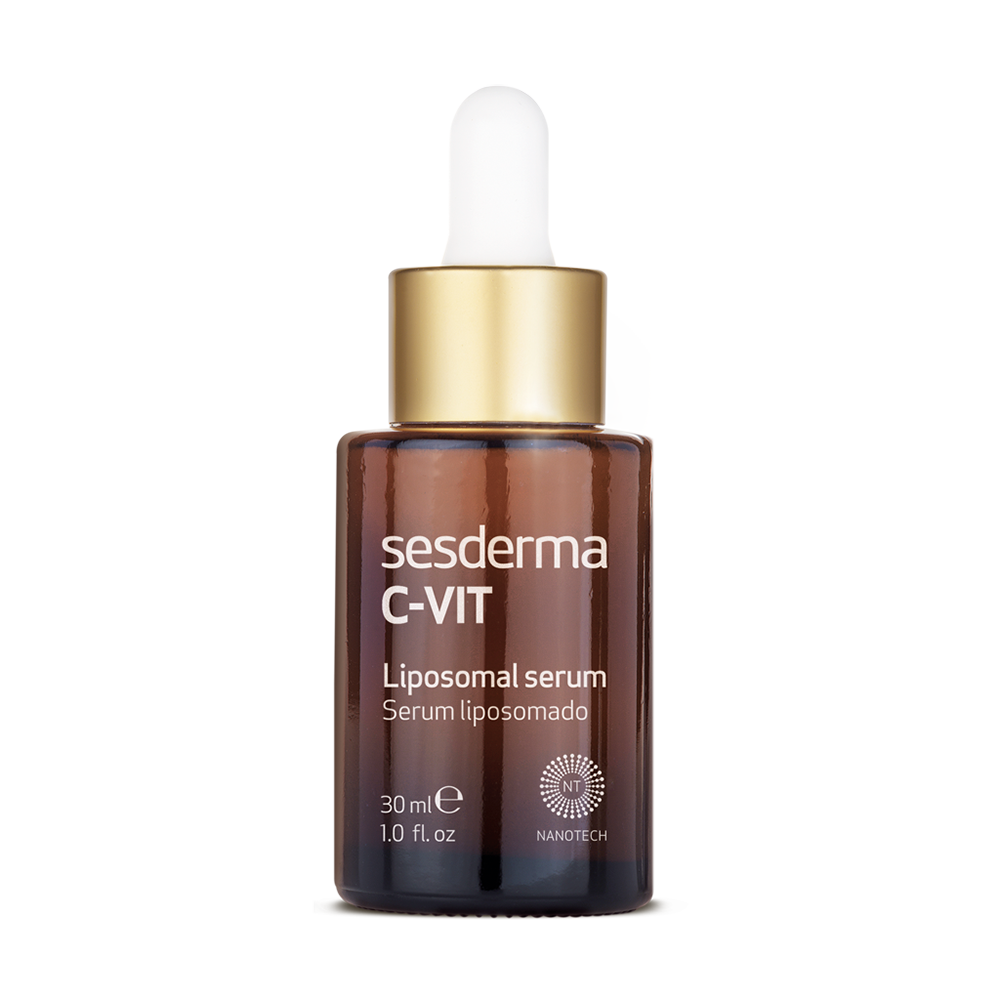 Size: 30 ml
Effect:
antioxidant effect
improved skin tone
nourishing and hydration
smoother skin
The Sesderma serum is also worth mentioning. The product comes in form of small ampules – the so-called liposomal formula is made up of ascorbic acid particles that are transported deeply into the skin by liposomes. The Sesderma serum is consequently thicker and oilier so it creates a film on the skin's surface. This radiance-boosting, nourishing formula suits all types of skin.
➔ KIEHL'S VITAMIN C FACE SERUM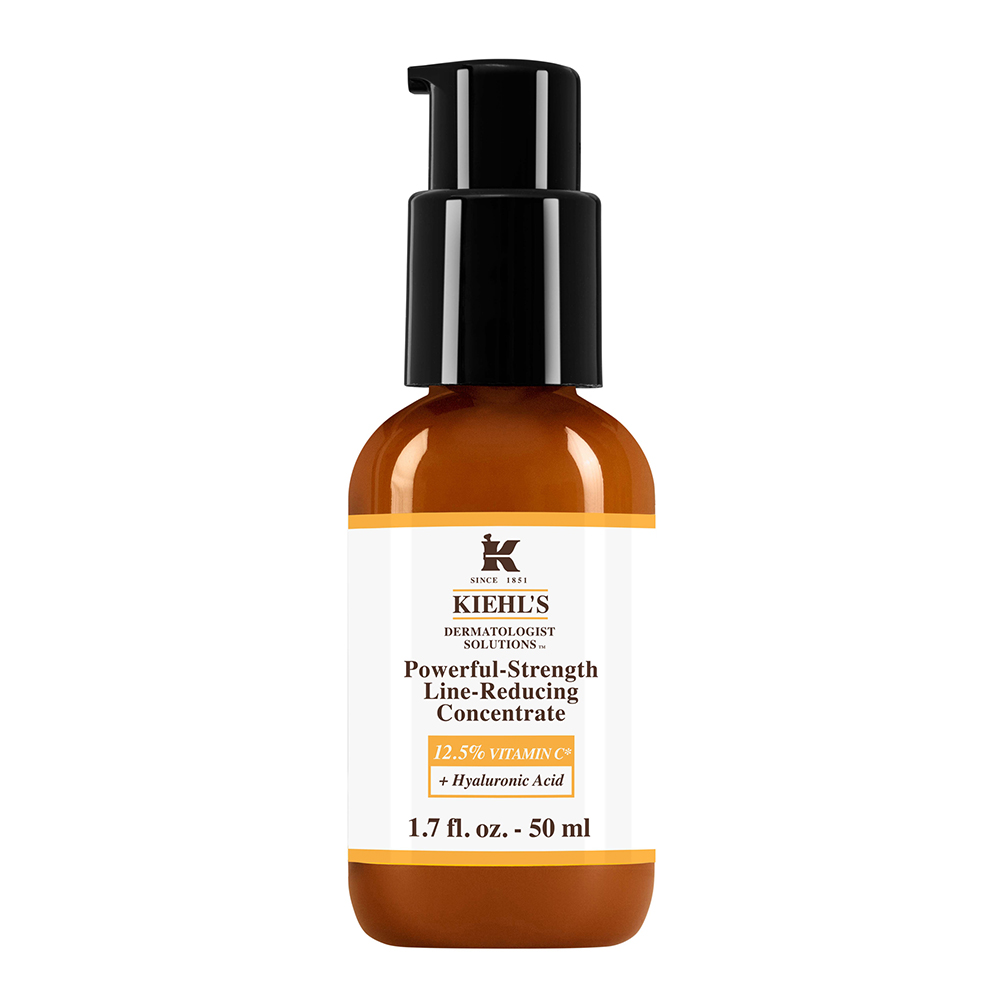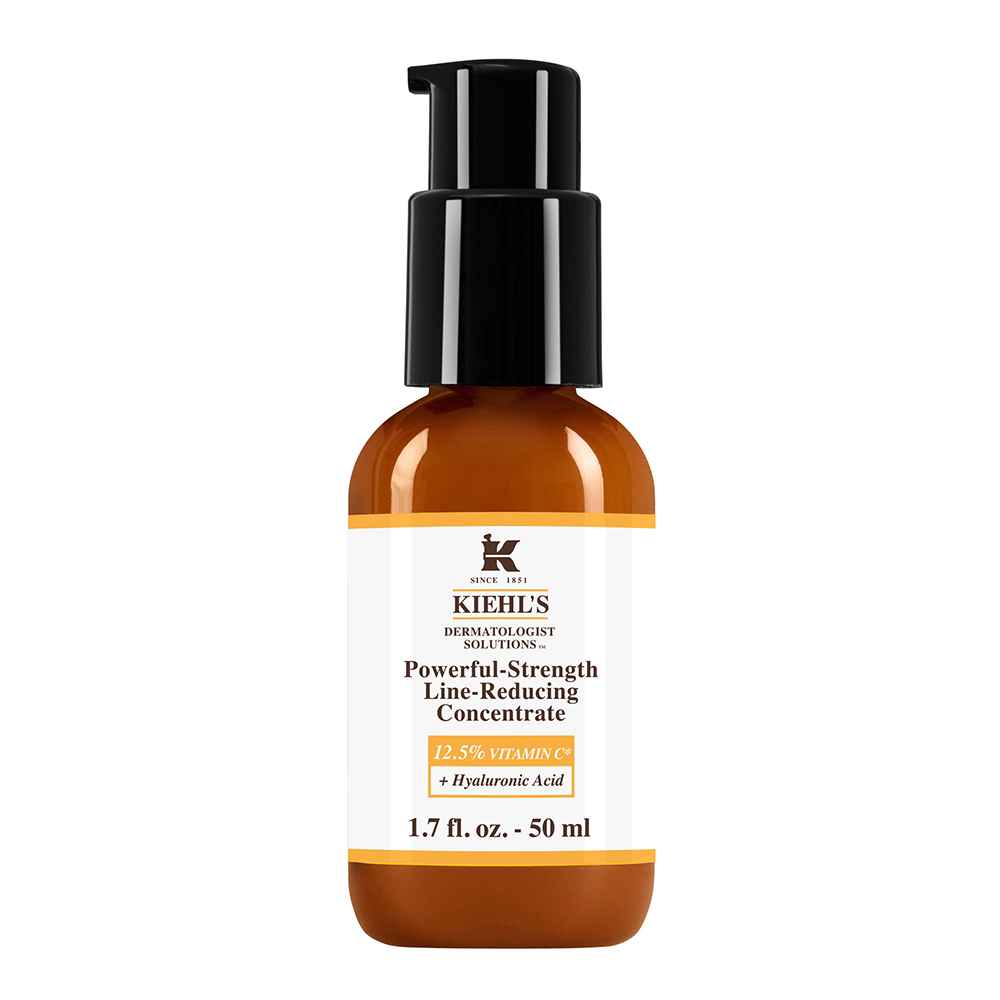 Size: 50 ml
Effect:
hydrated skin
slight radiance boost
improved appearance
nourishing
smoothness
The Kiehl's Powerful-Strength Line-Reducing Concentrate didn't make it to the podium. It's a good pick if you want to make the skin look better and minimize minor spots. Unfortunately, despite the high price, the serum fails to banish face wrinkles. Apart from the basic form of vitamin C, the formula holds glycerin, silicones, hyaluronic acid and essential oils.
➔ VISIONNAIRE VITAMIN C 15% FACE SERUM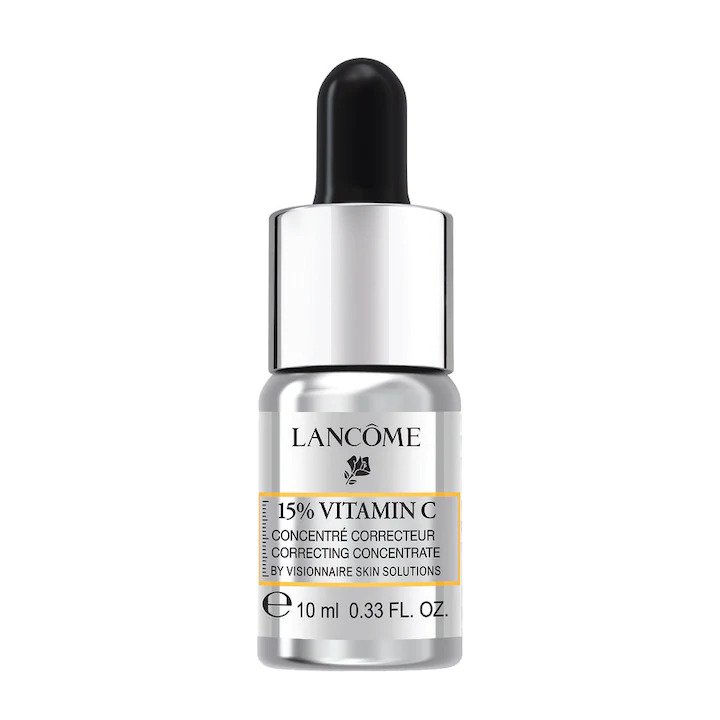 Size: 20 ml
Effect:
nicer skin tone
antioxidant effect
nourishing and protection
brighter skin
The smallest and the most expensive serum in our round-up. The Lancome Visionnaire Vitamin C Concentrate is a lightweight formula based on 15% vitamin C paired with ingredients typical of the Visionnaire collection plus glycerin, vitamin E and hyaluronic acid. The serum should be used in the AM before SPF 15 moisturizer.