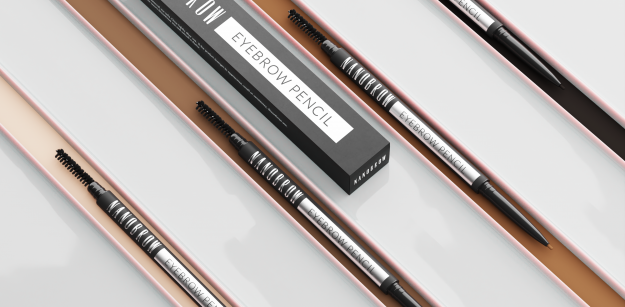 Nanobrow Eyebrow Pencil: The First Brow Pencil With Such Precision Tip!
Nanobrow Eyebrow Pencil: The First Brow Pencil With Such Precision Tip!
A great tip with the right hardness and nice, intense shades are the main features of this unique brow pencil. Nanobrow Eyebrow Pencil impresses even professional makeup artists who rate it highly due to the effects it allows to create on your eyebrows. A brow pencil is the most popular choice when it comes to brow makeup. Why wouldn't you choose 100% perfection?
Nanobrow Eyebrow Pencil – what makes it special?
Anyone can achieve beautiful eyebrows. The secret lies in good makeup and quality makeup products. With Nanobrow eyebrow pencil you can quickly and easily fill in your brows, even out the brow lines, and create hair-like strokes to camouflage sparse areas. Say goodbye to thin and sparse brows: the precision tip is super thin to ensure your brow makeup always looks fabulous. Nanobrow eyebrow pencil is the most convenient and fastest way to get beautiful and perfectly shaped arches! The pencil is very convenient (no need for sharpening) and easy to use. It allows you to quickly improve the look of your eyebrows and create the perfect look for any occasion.
Nanobrow Eyebrow Pencil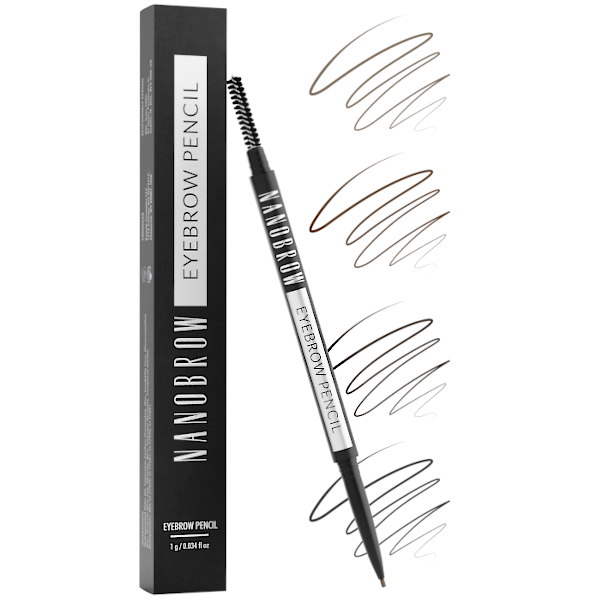 Product available in colors:
Accurate and precise: Nanobrow Eyebrow Pencil
This brow pencil ensures your makeup looks great! Natural-looking shades work great combined with the thin tip of the right hardness that glides smoothly on the skin. It is superbly pigmented and the tip always has the right shape, as the pencil doesn't require sharpening! It is retractable and always ready to use. This is a professional tool for brow makeup! Just choose the right shade for yourself and give it a go!
This unique pencil allows you to quickly and effortlessly fill in your brows to ensure they are always flawless. The thin tip lets you achieve great makeup effects, refined down to the smallest details. It's a quick way to fabulous eyebrows and the pencil itself looks beautiful as it's hygienic, and you can easily pop it in your purse.
Nanobrow Eyebrow Pencil – benefits and effects
Draws precise thin lines.
Long-wear and precise effects.
Fills in the brows with natural color.
Creates hair-like strokes.
No need to sharpen it!
Comes in beautiful and natural-looking shades.
It is super easy to use.
How to fill in your brows with the Nanobrow pencil?
We have already mentioned that the Nanobrow pencil has a great, precision tip with the right hardness. It allows you to outline and define your brows effortlessly, as well as camouflage gaps and sparse areas and fill in your brows.
How to do your brow makeup with the Nanobrow pencil? It's so convenient! Simply outline your brows and define the top and bottom brow lines to create the perfect shape for your arches. Then you can mimic real brow hairs by pressing the tip harder against the skin. Finally, gently fill in the brows with color. You can brush out the excess product to ensure your makeup looks natural and your features don't look harsh. Done!
Nanobrow Eyebrow Pencil – where to buy it?
When it comes to quick online shopping, Nanobrow is a specialist, so the eyebrow pencil can be yours in a moment – just go to www.nanobrow.us and order it now! The shipping is fast and they deliver to your specified location. Also, check out the other products from the brand, specializing in brow makeup and care.