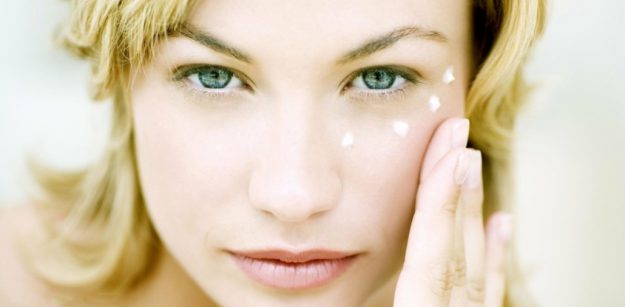 5 steps to correct skin care around eyes
Does the skin around your eyes is no longer as tight as it used to be? Have you observed first wrinkles, lack of hydration, dark circles, and puffiness? It's a sign that you should consider a different skincare routine. We have a solution to that! You just need to introduce 5 simple rules to your skincare to be able to enjoy beautiful and smooth skin around your eyes for a long time to come!
1. Start using eye cream early on
Don't wait until your face covers with laughter lines and skin loses its elasticity. Remember that the skin around the eyes does not have enough lipids and sebum to defend on its own against unfavorable external factors. It requires proper ingredients that you should start to deliver to it as soon as you reach the age of 25 or if you observe the first signs of aging. Remember that the sooner you include nourishing cream in your beauty routine the better you will be able to slow the furrows, wrinkles, and laughter lines from appearing.
2. Choose products that are recommended for the eyes area
Eye creams are cosmetics crafted in a special way with the use of specific ingredients so that they can be suitable for gentle skin needs. The ingredients should be chosen in order to have nourishing and regenerating ingredients for the thin skin around the eyes. Keep in mind that cosmetics for the face contain ingredients that are not suitable for the eyes area – those can cause irritations. That is why you should always use creams that are recommended strictly for the eyes area.
3. Use eyes cream morning and evening
It will boost the skincare effects and make the cosmetic pumper the delicate skin 24h. If you need intensive care, choose two different creams: rich one with regenerating formula that will take care of the skin during the night and lightweight one to make your skin look radiant and protect it during the day against external factors. Remember also to use your cream on regular basis because being systematic is the very foundation for your efforts to achieve the best possible effects!
4. Complete your eyes skincare with massage
Did you know that skin massage stimulates microcirculation and improves lymph flow which contributes to the removal of puffiness? It additionally helps you get rid of dark circles around the eyes which ofter are the sign of exhaustion. The skin around the eyes you can massage with fingertips or use a special massager: gua sha, jade roller, or even teaspoon (place it in the fridge for a minute to cool it down and then place it against the skin under your eyes.
5. Do not rub your eyes with cotton pads
When you do your make-up removal you should take care of your skin already at this step. Use a special make-up remover with soothing and nourishing plant-based ingredients, such as chamomile or cornflower extracts. Instead of rubbing your eyes, gently press the cotton pad against your eyelids to gather the excess cosmetics and dissolve them. The gentler you are with your make-up removal the less your skin around your eyes will stretch and it will be tighter for longer.