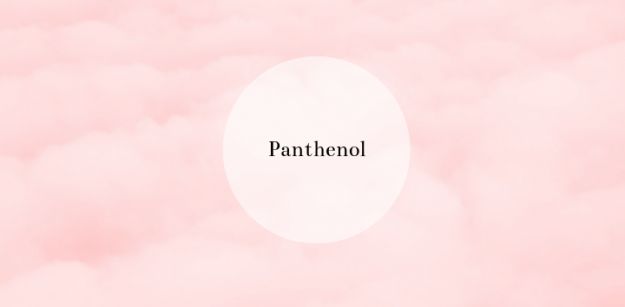 Role of Panthenol in Hair Products
Some ingredients infused into haircare products are essential. Panthenol is one of them. It is irreplaceable, working effectively and quickly. Panthenol adds shine, brings incredible smoothness, and perfectly moisturizes.
On the other hand, the deficiency of panthenol makes hair go gray faster, ramps up its porosity, leaving it coarse and dull. What benefits does panthenol bring? Where can you find it?
Panthenol. What role does it play in haircare products?
Panthenol is a pro-vitamin B5. The fun fact is that panthonol is categorized as alcohol and occurs in the human body naturally: in the skin, hair and nails. It is essential for a proper growth process. As far as cosmetics uses go, it belongs to humectants, meaning it binds water molecules, perfectly moisturizing the hair and preventing loss of water.
Another good thing about panthenol is it is able to penetrate the epidermis or hair without degradation: it builds into the structure to repair, strengthen and improve hair or skin. In other words, it is a perfect beauty product.
Effect of panthenol on hair
First of all, it perfectly tames unruly flyaways. Panthenol-rich conditioner or shampoo makes detangling a lot easier: hair is super-smooth and doesn't get tangled.
Panthenol protects hair against damage and prevents split ends.
It maintains the optimal levels of hydration in hair, preventing dryness, but also protects against the freezing weather, UV, dry air indoors or mechanical damage.
It plays an important role in the division of cells in the hair matrix; simply put, it supports their renewal by stimulating keratinocytes (so, it's good if you deliver panthenol together with keratin).
It makes hair better-looking because it thickens the structures, strengthens and hydrates, plus adds shine and smoothness. Hair gets stronger, shinier, smoother, and is no longer frizzy or static.
Panthenol in haircare products: where to find it?
Panthenol is a strong hair-repair substance so you shouldn't use only shampoos or rinse-out conditioners infused with it. You keep them in your hair for a few minutes so panthenol has little time to show its power.
If you want a stronger treatment for damaged or dull hair, get a panthenol-rich hair mask or leave-in conditioner (lightweight, bi-phase conditioner is a perfect pick).
As far as masks go, choose one which holds both panthenol and keratin because they complement each other perfectly, upgrading the effects. With a good hair mask your strands get a decent dose of provitamin B5. Keep it in for around 20 minutes to beautify and repair damaged hair. Panthenol is an extremely important hair-enhancing ingredient, a must-have in your haircare arsenal!