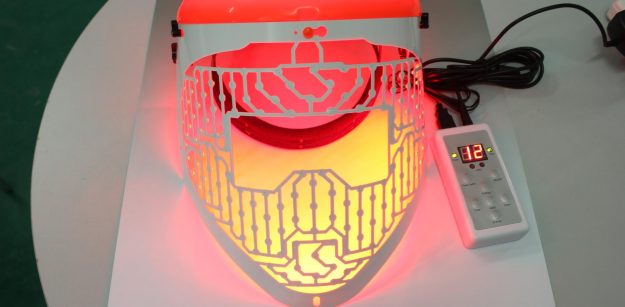 Red LED Mask – Rejuvenating face mask
Is it possible to rejuvenate skin with light? The newest research indicate that exposure of face to light can work wonders. So, there is no surprise that the market was supplemented with face mask with LED diodes with varicoloured light and beneficial influence on skin. The most popular is Yasumi Red LED Mask. How does it work?
Innovative Red LED Mask is a device, which properties are based on technology of red LED light. It is expected to reach deepest skin layers, interact with cells and stimulate skin to cell renewal and as the consequence lead to skin rejuvenation.
Red LED Mask provides complex properties on various levels
Stimulates physiological processes of tissues;
Soothes skin irritations;
Activates the fibroblasts to produce healthy skin;
Increases thickness and firmness of skin;
Restores natural cells activity;
Boosts micro-circulation in skin;
Reduces the production of excess melanin;
Reduces visible scars and discolourations;
Makes small wrinkles less visible;
Strengthens and smoothers skin by rejuvenating it.
How is that possible? Many years of research of Yasumi indicate that human skin cells are extremely sensitive to emission of red LED light and absorb it really well. During tests was observed increased blood and oxygen circulation, acceleration of healing of micro-fractures, improvement of tissue elasticity and stimulation of cells growth. It was decided to implement this technology in Yasumi Red LED Mask.
Technology of photobiomodulation is an innovation in the branch of cosmetology, which thanks to Red LED Mask is now available to everyone. Mask can be acquired in the retail sale and though its price is relatively high, it seems adequate to the regeneration and renewal it offers. Red LED Mask can be used as an individual lifting and nourishing treatment, but at the same time can be great support for mesotherapy, laser treatment and other treatments.