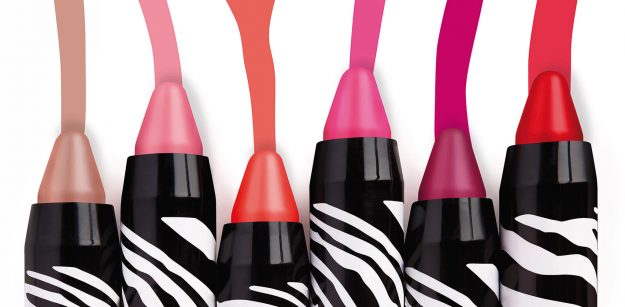 Colour your lips! Phyto-Lip Twist tinted balm
For the perfect make-up lovers, Sisley prepared Phyto – Lip Twist a XXL pencil balm. Any girl that values perfect lip make-up will be pleased with this product. What is more, we can choose out of several shades.
Phyto – Lip Twist from Sisley is surely very handy and practical cosmetic, that will also be efficient. It will fit in to the small pocket of the jeans or vanity case. One product consists of 2,5 gramme of the cosmetic. We use it like any ordinary lipstick: all you need is one stroke of the stick to colour the lips. You can apply one or more layers, depending on what effect you want to achieve.
Sisley made sure that each one of us can find her perfect colour. Phyto – Lip Twist is available in 15 different shades of red, brown, pink and violet. Those shades are: Nude, Baby, Peach, Pinky, Berry, Cherry, Coral, Candy, Chestnut, Sugar, Litchi, Melon, Poppy, Love, Nut. All colours are intense, juicy and deep. Some of them have glowing particles and some just light glow; on the second one you can apply some lipgloss to enrich the colour and make lips optically bigger.
Phyto – Lip Twist from Sisley is very smooth in application, doesn't fade or rub off during the day. This product isn't only colouring the lips, but has also other properties. Thanks to the vegetable extracts it nourishes the lips, smoothers them, moisturise and protects form dryness and UV radiation. If you want for your lip balm to last longer then before application, cover lips with a foundation and powder, and after application impress the excess of the cosmetic on the cotton pad or tissue.