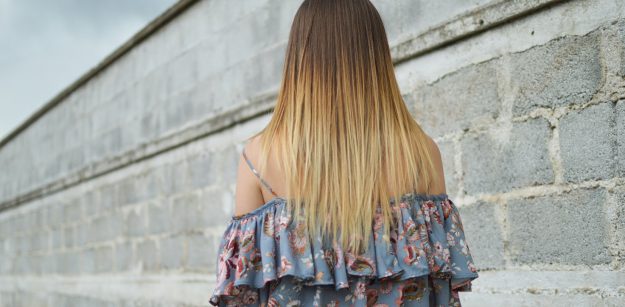 For Healthy, Glossy & Strong Hair. See the HEAT PROTECTION SPRAYS RANKING
Do you blow-dry and heat style your hair often? Undoubtedly, hot rollers and straighteners make it easier for you to create fabulous styles, but none of them serves hair right. When exposed to heat styling regularly, strands lose moisture, thus become brittle and shine-deprived. More worryingly, high temps distort the fiber, causing irreversible damage to your lovely tresses.
According to hair specialists, the high temperature produced by all heat styling tools is the main "foe" of healthy-looking and strong hair. How can you defend yourself from the heat damage? You won't throw away your hairdryer, will you? The solution is simpler than you think: a good heat protection spray is all you need. Let us show you the finest products to prep and prime your hair with.
HEAT PROTECTION SPRAYS RANKING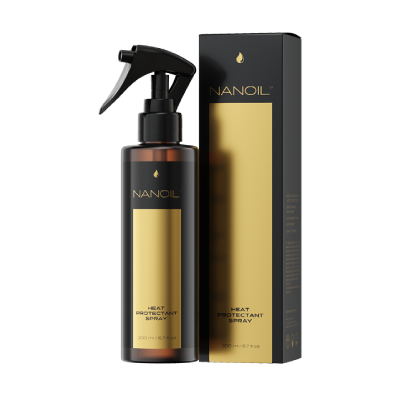 WHAT DOES IT DO? This spray keeps hair protected even when exposed to 230°C/450°F. By creating an invisible and weightless coating around the hair's surface, this product makes hair nourished, shinier and smoother. The same coating works as a UV filter, keeping hair safe as you enjoy your leisure time in the sun. Moreover, this heat protectant from Nanoil combats frizz and increases hair manageability for effortless styling. 
WHAT ARE THE BENEFITS? Strong and gorgeous hair that you can heat style as much as you only desire. Your mane remains moisturized and nourished for long. It's fluffy and resilient.
MAIN ACTIVE INGREDIENTS: vitamin E, silk proteins
USERS' OPINION: This is one of the top-rated heat protectant that can be found both at homes and in professional salons. It's a good value for money, and one bottle lasts really long. The weightless formula suits all types of hair.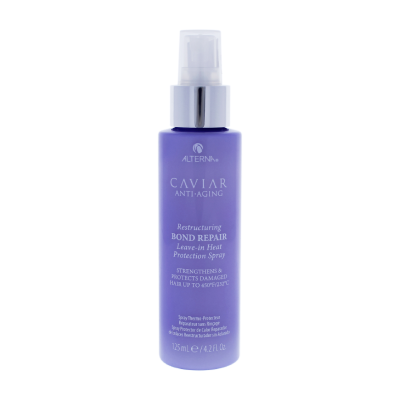 NO 2. ALTERNA CAVIAR LEAVE-IN HEAT PROTECTION SPRAY
WHAT DOES IT DO? This spray protects the hair from high temperatures produced by a hairdryer, curling tongs and the sun. It's designed for dry, damaged and mature hair. It also suits gray hair.
WHAT ARE THE BENEFITS? Visibly stronger, nourished and more elastic hair that remains hydrated. Smooth and tamed, the strands become better-looking.
MAIN ACTIVE INGREDIENTS: vitamins A, C, B6, B12, biotin, caviar extract
USERS' OPINION: The heat protectant offered by Alterna is said to be a really good haircare product that always delivers the promised results. It's mostly loved among those with mature hair that requires deep nourishment. The only downside is the price that some users describe as exorbitant.
NO 3. OUAI HEAT PROTECTION SPRAY
WHAT DOES IT DO? Perfect heat protection for heavy, oily and thick hair. It's oil-free formula contains lightweight ingredients that don't reduce the volume of a hairstyle. It traps water inside the hair to maintain hydration.
WHAT ARE THE BENEFITS? Fluffier and fuller-looking hair that remains protected from heat damage.
MAIN ACTIVE INGREDIENTS: thermal polymers
USERS' OPINION: Users describe this spray to be perfect for heavy and thick hair that is prone to seborrhea. Many users don't choose it though because of the high price. Some users also say that they used it up too quickly.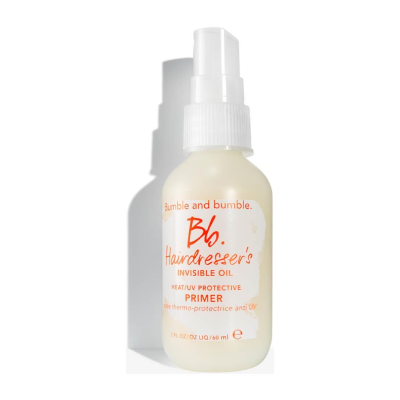 NO 4. BUMBLE AND BUMBLE HAIRDRESSER'S INVISIBLE OIL
WHAT DOES IT DO? This rich oily formula embraces hair to lock water inside for lasting hydration. That's an ideal product for extremely dehydrated, damaged strands that are hard to repair.
WHAT ARE THE BENEFITS? Hair is resistant to frizz because of the oil buildup created by the product. Strands become soft, shiny and incredibly pleasant to the touch.
MAIN ACTIVE INGREDIENTS: 6 plant oils extracted from coconut, argan, macadamia, grape seed, safflower, sweet almond
USERS' OPINION: This product receives positive reviews, mainly from the users with frazzled hair. A big plus for being available in two size. The smaller, travel size is available for significantly less money than the regular, rather expensive version.