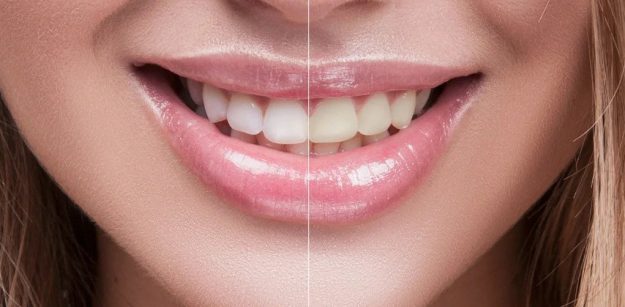 How to Get Dazzling Smile and Super-White Teeth?
Gorgeous white teeth, endearing smile. It sounds like a dream. White, even teeth boost self-confidence and make people feel more attractive. We share some tips to make the teeth whiter, and tell you if everyone can have a flawless, white smile!
Firstly, let's underline some key facts. The tooth color doesn't depend only on your hygiene. It's determined by the genes and the thickness of the enamel too: the thinner it is, the darker the tooth looks. White isn't the only color of teeth because they may have shades of gray, blue or yellow. That is why we sometimes can't achieve the dream whiteness despite our efforts. The color shouldn't be the only thing we focus on. Keeping teeth healthy and even is the most important. Even the whitest teeth won't look fabulous if they aren't well-taken care of.
How to get whiter teeth?
Food we eat is our choice and thankfully we can make some changes to get whiter teeth. Coffee and tea leave stains just like cigarettes (which affect the entire body). It's good to give up on them and cut down on dark drinks. The first effects are visible after a few weeks!
What to do next?
Go to the dentist's to remove the plaque. There are a few treatments to choose and the expert will tell you what works best for you: scaling or sanding? They both make the teeth look better instantly.
Home ways to make teeth whiter. Are they effective?
Home remedies give great results after just a few days. We round up the most popular ones.
Adding some baking soda to your toothpaste.
Brushing with activated charcoal and coconut oil. You can do it every day.
These remedies are budget friendly and easy to do. However, they may prove unsuitable for sensitive teeth causing oversensitivity and damage to the enamel. In this case you should visit a dentist.
You should build these habits and use the remedies to enjoy a dazzling smile and white teeth!
Firstly, remember to brush your teeth thoroughly and regularly, ideally after each meal. Think of getting a toothpaste which is enriched with charcoal because it has a whitening effect and can brighten your teeth by a few tones. Being patient and not getting discouraged easily is the key to success – your smile will stun for sure!