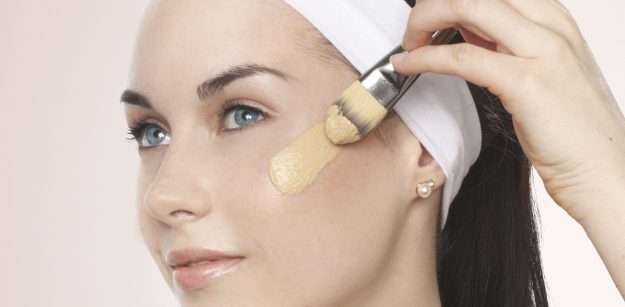 For some time now, concealer became essential element of every woman's vanity bag. Probably, there isn't a girl or a woman who can live without it. What do we use concealer for? Its basic function is to camouflage face imperfections like dark circles around the eyes, discolourations, acne or spider vines. And do you know what are other uses of concealer?
Concealer in the shade about one or two tones lighter than our skin can be used as highlighter. You have to apply it above the crease, around the brow-ridge and in the inner corner of the eye. Your look will already seem brighter and eyes bigger. Concealer can also cover hair above the brows (which shouldn't be depilated) or those you missed during brows regulation. Yet another pupose of concealer is that you can use it as eyeshadow base. It will increase durability of the cosmetic and prevent lumps. Apply concealer with the soft brush for equal layer on the eyelid.
You can use concealer for lip make-up. If you want your lipstick to last longer, apply the concealer in shade close to your natural skin complexion. Pat it in, so it wouldn't gather in the corners of the lips and wouldn't highlight dry skin. You can also lighten the lipsticks' colour with concealer. You have to administer concealer tone lighter than the lips shade. For 3D effect apply small amount of the concealer on the central part of the lips and rub it with the colourless lip balm. You can outline lips to make them optically bigger.
Concealer instead of highlighter. Apply it on the cheek bones or above the brow-ridge. Use it for face contour (light and dark shades). Combine small amount of concealer with highlighter to add energy and freshness to the face. This trick will work even if straight from work your going to the party.