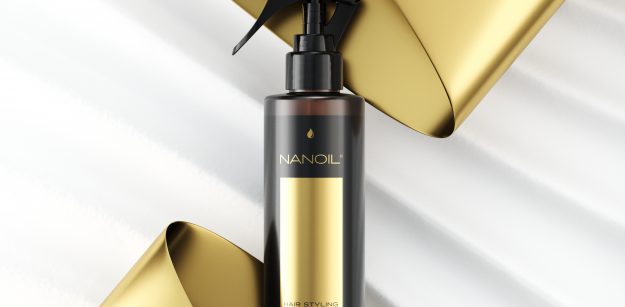 Nutrient-Rich Nanoil Hair Styling Spray. Style Your Hair with Care
Are you aware that doing your hair may go far quicker and smoother? So little is needed to save time on hair styling—all you need is the right hair product. What product?
Beauty bloggers and influencers seem to know the answer to this question. Nanoil Hair Styling Spray is the do-it-all product that transforms everyday—often frustrating—styling into a quick and highly satisfying routine. And the best bit is that it ALWAYS delivers desired results that last all day.
How can you help your hair look its best every day?
Let's be honest here: It's impossible to create stunning styles if the strands are weak, brittle and thinning out. There is no updo that looks attractive if it's arranged from damaged, dull and splitting hair. This basically means that you need to take good care of your tresses, making them strong, thick and shiny. Only in this way will it be possible for you to curl, put it up and in general spice up your hair. Once you start approaching the issue of hair care seriously, you can expect the strands to look their best and simply make you look far better. Here is how you can accomplish this goal:
Always protect your hair from heat damage. You can do this by using a thermal protection spray.
Use a hair mask at least once a week. Those enriched with silk, argan or keratin are versatile and should bring quick effects.
Apply plant oils regularly. Hair oil treatment delivers best results when the oil matches hair porosity level.
Use top-quality hairstyling products. Find those that not only extend the life of a style but also make hair healthier and stronger.
HAIR STYLING TIP
Hair dislikes being arranged in tight updos. Rubbing, tugging or abuse of heat tools don't serve strands right either. Just handle the strands with care: use a wide-tooth comb to detangle the hair, after shampooing remove the excess water with a soft cotton towel, make sure that the tips of your hair aren't trapped in a zipper or snagged on your jewelry. These are just three easy-to-follow tips on how you can minimize the risk of mechanical damage.
Nanoil Hair Styling Spray: Style your hair with care
If you want to wear fabulous hairdos without risking damage, dehydration or depriving hair of volume, give up on regular hairsprays and mousses. Instead try the lightweight Nanoil styling spray that will help you create cute styles that look natural. With this product you will forget how it feels to have stiff, limp and crunchy tresses.
Spritz damp hair with Nanoil Hair Styling Spray to see how soft and easy to manage your strands can get. No touch-ups will be needed because Nanoil styling spray delivers lasting effects. You can use it either before doing the hair to make it easier to style, or/and after styling for flexible and long-lasting hold.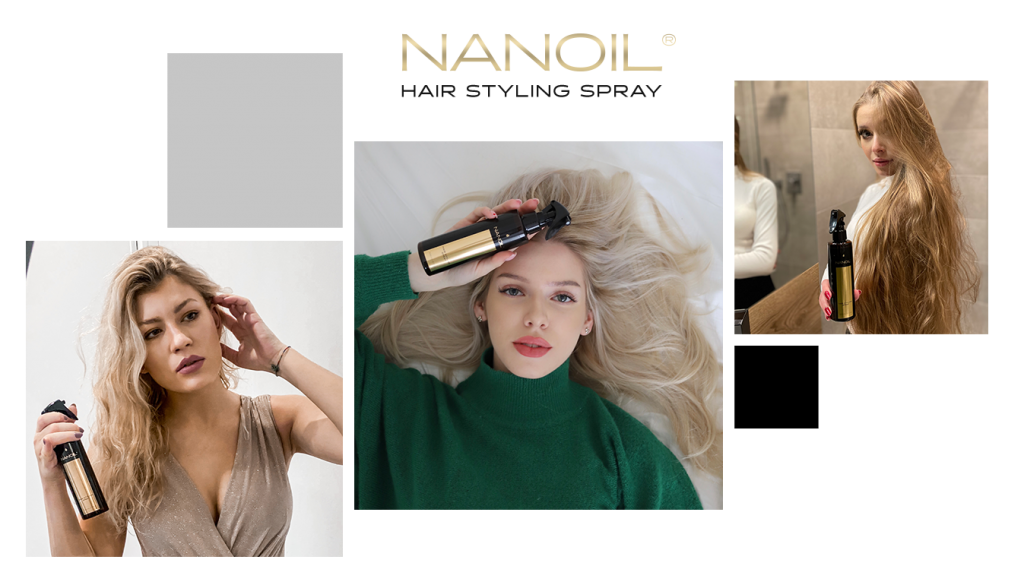 Nanoil Hair Styling Spray nourishes hair!
Indeed, this product knows how to improve the appearance of your hair by supplying it with the much-needed nutrients. Panthenol and castor oil paired together prevent mechanical damage, delivering moisture and adding shine at the same time. This is how Nanoil Hair Styling Spray keeps hair safe and good-looking as you create a desired hairstyle.
Nanoil Hair Styling Spray is a do-it-all hair care product. It's designed to handle a few tasks to save you more time. It's exceptional because it:
makes styling easier
fixes the effects
delivers nutrients
provides damage protection
leaves you with better-looking hair
This versatile hair care product is available in most top shops and drugstores, but obviously you can also find it on the official Nanoil store. Visit nanoil.us to order Nanoil Hair Styling Spray and start styling your hair with care. Now you can replace a strong-hold hairspray and dehydrating mousse with a nourishing product that creates flexible and naturally-looking hold—regardless of the style and hair type.