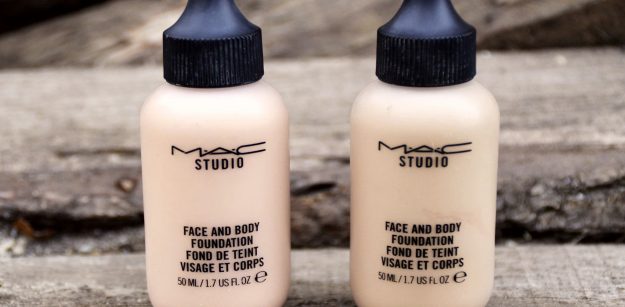 Body Foundation? Yes, but only with MAC Studio Face and Body Foundation
If till now, you thought that foundation is used only for face make-up, then you were wrong. MAC Studio came up with something absolutely new. What is it? Those who are make-up artist, but also those who just started their adventure with make-up will love this product.
MAC Studio developed Face and Body Foundation
This cosmetic is dedicated for all skin types, regardless of age and… gender. It can be used for stage make-up or television make-up. It is available in two versions: 50ml/1.7 Oz. and 120ml/4.1 Oz. Each packaging has easy applicator, which makes application pure pleasure. Face and Body Foundation from MAC Studio has liquid consistency, what makes its use very simple. You should of course know how to do it correctly.
MAC Studio was probably inspired by very trendy lately, body contouring. Girls all over the world are contouring shoulders, cleavage, breasts and legs. For this type of make-up you usually need concealers or highlighters, but Face and Body Foundation will be equally effective. All you need to do is to choose right accessories and prepare skin for the procedure (perform scrub and apply make-up base).
What result will we achieve?
Cosmetic from MAC Studio provides average cover, that is why people who have discolourations, scars or acne won't be able to achieve perfectly smooth and beautiful skin. Product is much more efficient in coverage of small imperfections. Face and Body Foundation stays on skin up to 15 hours. This foundation has delicate and creamy consistency thanks to which it distributes evenly and doesn't cause mask effect, smudges or spots. It perfectly covers such parts of the face and body, like: nasolabial folds, the skin of the ear flakes or between collarbone and neck base. With the choice of colour, non of us should have problem. MAC Studio created over 10 different shades, starting from white and light beige, through brown to dark brown.