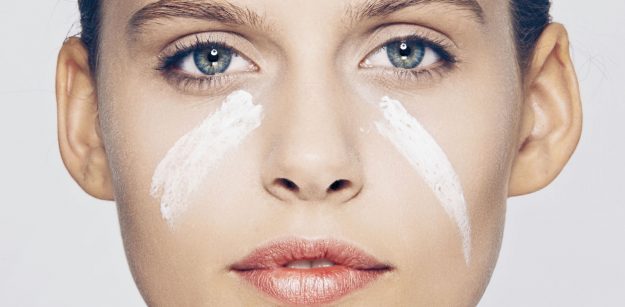 Rejuvenating make-up, i.e. How make face look younger?
There are many make-up techniques, but each one of them is based on one simple rule – you can impair or help yourself. Rejuvenating make-up has few rules according to cosmetics and their application, which you should get to know. How to create a make-up, which will make you look younger and give you radiant look?
Foundation
Skipping foundation is a huge mistake – good foundation will equalise the skin complexion and give it radiant look. Highly relevant is what kind of product will you use. The most important is to match foundation with the skin complexion, not too light or dark. Great will be slightly highlighting foundation. For women above 50 years old best will be products with thick and creamy consistency, which consist of lots of nourishing ingredients.
Concealer
For unknown reasons many women resign from concealer. You should remember that even the best concealer won't cover all imperfections or dark circles around the eyes. Even if your skin hasn't got strong discolourations or pimples you should at least apply a bit yellow concealer around the eyes. Cover of even the smallest circles around the eyes can visibly rejuvenate face.
Blusher
Application of blusher isn't such an easy thing to do, but missing on this step in make-up can work against you. Equalising skin complexion is important, however blush appears naturally on our face and it can be beneficial to copy that in make-up. Natural blush isn't a round pink spot. Subtle application of the blusher in fitting shade can take away couple of years of your face, because every young girls has blush on her cheeks.
Bronzer + Hightlighter
Contouring is very important, because you can give your face some natural glow and shades, which will optically slim down the face. Don't be afraid of highlighters and bronzers, but choose your cosmetics wisely – too dark products can make you look older. Subtle shades and delicate glow applied and blended in proper areas will make skin look healthy and contour the face.
Powder
Much too often we forget about preservation of whole make-up with powder, and if we do that then it is done with a wrong product. Firstly, powder should be slightly matt and light, e.g. mineral or bamboo. Highly matte or heavy powder can dry skin and give a mask effect. Good solution is also powder in light pink shade (not entirely pink) – it will give skin healthy complexion and child's softness.