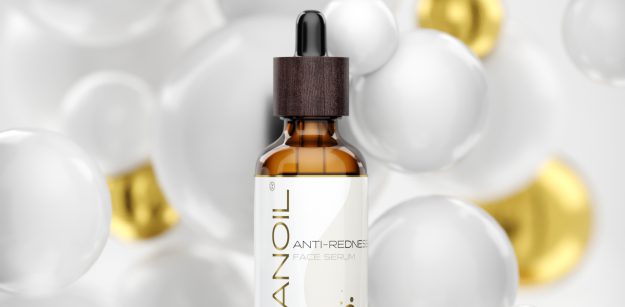 Fed up with irritated skin? Give Nanoil Anti-Redness Face Serum a try!
Latest research shows that the problem with skin irritation touches almost every other woman. Those with sensitive and mature complexions suffer from this – apparently – common skin concern the most often.
Luckily, coping with redness, vascular spots and burning skin is now easier than it was before. All you need is the right skincare product. How can you find it? Try some proven solutions like Nanoil Anti-redness Face Serum that is said to be the quickest at bringing relief to irritated skin.
What triggers skin irritation?
Sadly, the reasons for this skin concern are numerous. Among the most common ones are:
no sun protection
irritation-triggering cosmetic ingredients
harsh facial cleansers
vitamin and mineral shortages
over-exfoliation
urban pollution
Once the irritation appears, it's pretty hard to deal with and get rid of. There is only one thought that comes to our minds: How to alleviate this burning sensation? Obviously, the easiest way would be just to eliminate the contact with the irritant. However, sometimes it's really hard to do that, especially when there are a few factors causing irritation in skin. And this is when Nanoil Anti-redness Face Serum comes in handy.
What does Nanoil Anti-redness Face Serum do?
Firstly and most importantly, Nanoil Anti-redness Face Serum brings instant relief to the skin that burns and is reddened.
Obviously, this product has more to offer. After penetrating epidermis, the serum repairs capillaries and makes them stronger. Additionally, the serum makes skin less sensitive to irritants and aggressive external factors such as UV light or cold weather. It's also worth mentioning that Nanoil face serum supplies skin with moisture and nutrients. Improvement of skin condition is another huge plus of regular application of Nanoil serum. Lastly, being enriched with a plant-based antioxidant, the serum keeps skin firmer and supple.
Easy application for stunning results
You can apply the serum any time you want to. This means that you can do it in the morning, in the afternoon or before going to bed. It's worth realizing though that at night – while you sleep – skin performs its self-repair processes, meaning that it makes the most of delivered nutrients. If you prefer using Nanoil Anti-Redness Face Serum in the morning, you can be sure that it will leave your skin smooth and better-looking. The good news is that you can wear it under makeup. There are no contraindications to applying Nanoil serum even twice a day.
To help the product penetrate epidermis and reach deeper, always be sure that the skin is perfectly clean before the treatment. You need no more than just three or four drops per application. Once your skin absorbs the serum fully, which takes a short while, apply your favorite face cream. It's suggested spreading the serum also to the neck and chest to get even-looking skin.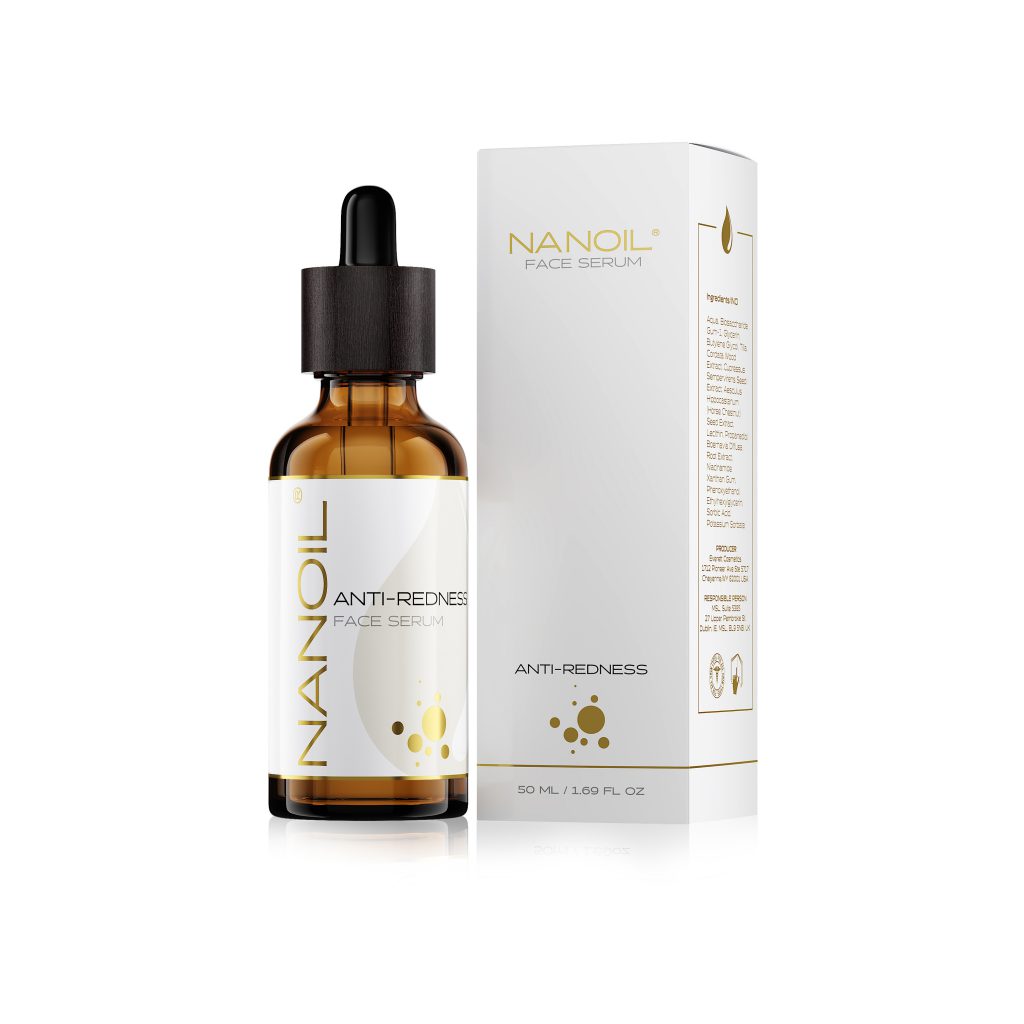 3 pieces of info on Nanoil Anti-Redness Face Serum
INFO NO. 1
As other Nanoil serums – there are as many as 6 serums in total! – the one dedicated to sensitive and redness-prone skin is available in a 1.69 fl oz (50 ml) bottle made of dark glass.
INFO NO. 2
Nanoil Anti-redness Face Serum is a cruelty-free and vegan-friendly product.
INFO NO. 3
The serum can be ordered straight from the official Nanoil website. Visit nanoil.us to get your own bottle full of genuine soothing elixir conjured by Nanoil.