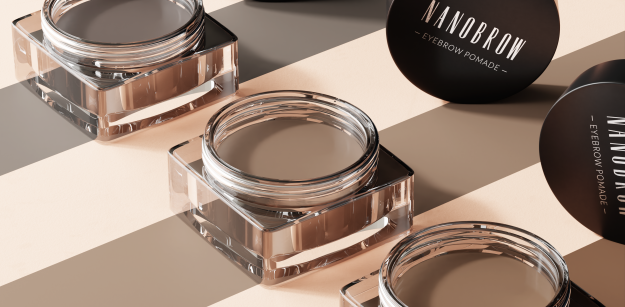 Is Nanobrow Eyebrow Pomade Worth The Hype?
If you fill in and style your brows daily, you're probably familiar with brow pomade. However, how to choose the best one? As there are so many brow makeup products available on the beauty market nowadays, the choice is not easy. That's why we have an innovation for you!
Nanobrow Eyebrow Pomade is an irreplaceable brow pomade with a creamy texture that stands out from the competition. It allows you to camouflage gaps and sparse areas, redefine the shape of the arches, or create hair-like strokes to make your brows seem fuller. What else should you know?
Nanobrow pomade – a brow makeup trend
This waterproof pomade has a long-wear formula and perfect consistency that glides on your eyebrows, filling them in with one of three natural-looking shades. Go for dark, medium, or light brown, and fill in your brows like a pro! This pomade ensures you have full control over your eyebrows.
Nanobrow Eyebrow Pomade has strengthening properties while adding shine. It allows you to precisely outline and fill in your eyebrows and even mimic real brow hairs. Reach for this long-wear pomade to create phenomenal looks for any occasion.
Nanobrow Eyebrow Pomade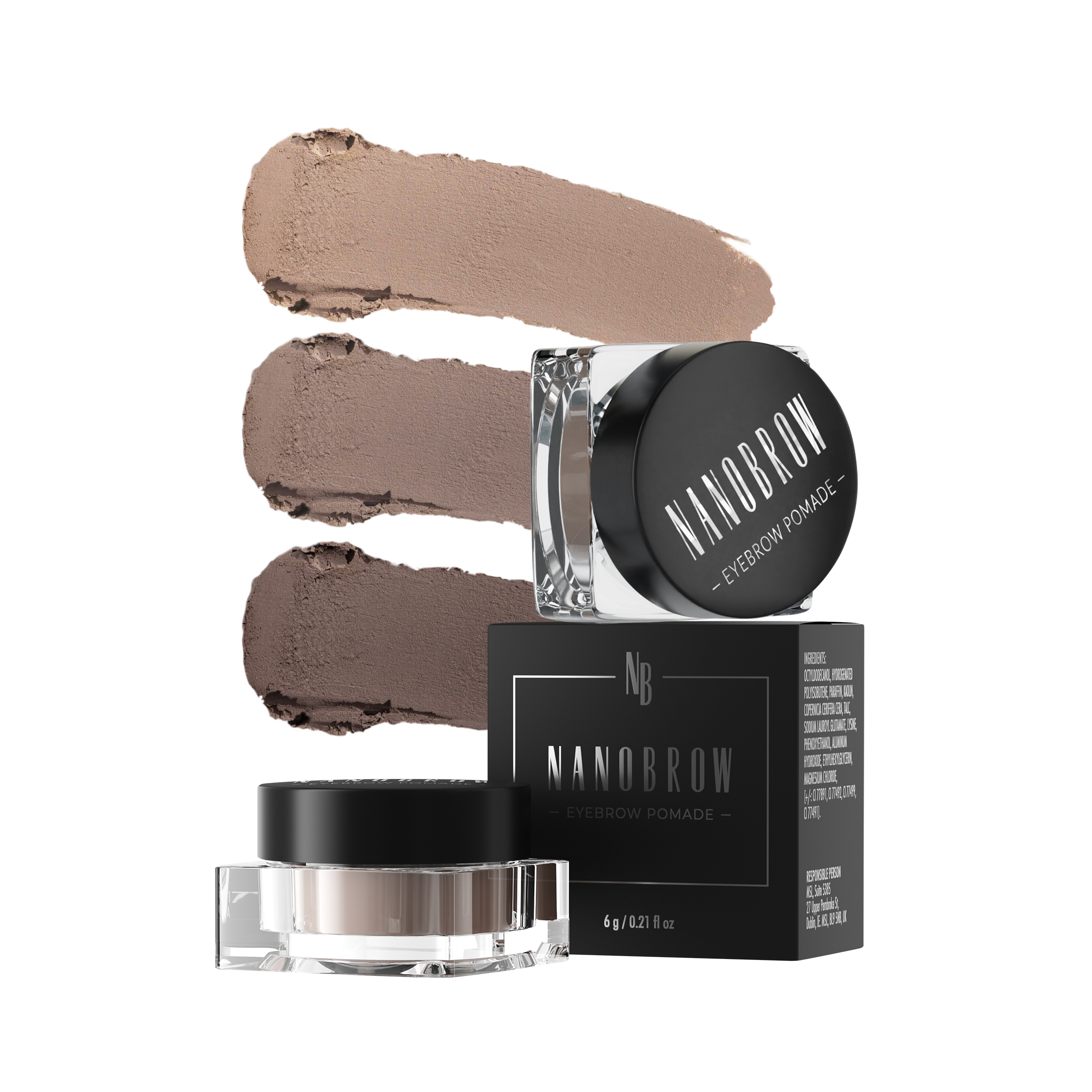 It's available in shades:
Perfect makeup without any touch-ups
Nothing is impossible with the Nanobrow pomade. The silky texture makes makeup more enjoyable, and most importantly, keeps your brows in check all day long. It lets you achieve any effect you want – from subtle to intense and bold. Do your makeup the way you like, depending on the occasion and your mood.
Give your arches a beautiful and precisely defined shape. After all, your eyebrows frame your beautiful eyes, so they should always look flawless. The Nanobrow pomade ensures you no longer have to struggle with your thin and sparse brows, lacking volume and definition. From now on. you can enhance their beauty, redefine their shape, and make them full of natural shine.
Why should you reach for the Nanobrow pomade?
There is no easier way to achieve beautiful eyebrows. This creamy pomade ensures your arches are always properly filled in. No matter what effects you want to create, this pomade is sensational!
A bold yet natural-looking effect in one moment? It's really possible. Build up the coverage depending on the occasion and create both day and evening looks. This properly thick and convenient-to-use pomade has gained a huge bunch of followers all over the world.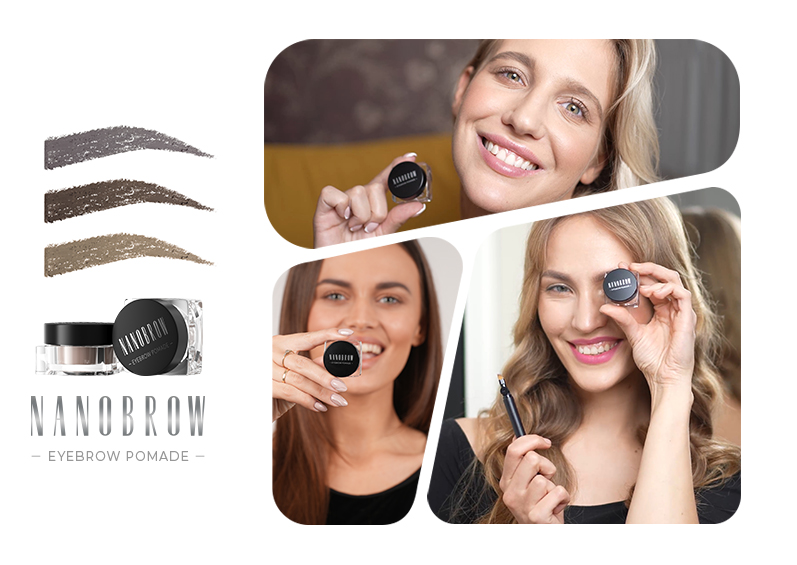 3 steps to perfect brow makeup
Did you know Nanobrow Eyebrow Pomade is easy to apply? Even if you've never filled in your eyebrows with a pomade before, the application won't cause you any problems.
Scoop a small amount of the pomade onto a convenient brush. Outline your eyebrow with thin strokes to define the desired shape.
Fill in the brow with the chosen color, camouflaging gaps and sparse areas.
Brush out the excess product for a more subtle effect.
See how easy it is? From now on, brow makeup will be easy, fun, and, above all, long-wear. Learn more on www.nanobrow.us and get your pomade today!