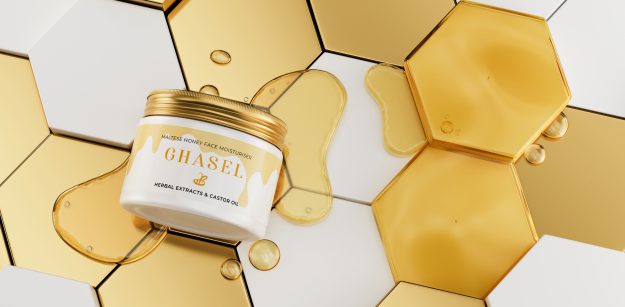 Instant Relief For Dry skin – Ghasel Maltese Honey Face Moisturiser
Instant Relief For Dry skin – Ghasel Maltese Honey Face Moisturiser
The purpose of modern cosmetics is not only to condition the skin but also to strengthen it and reduce signs of aging. Ghasel Maltese Honey Face Moisturiser provides nourishing care dedicated to demanding skin. It delivers immediate relief from the first use. It effectively reduces redness, dryness or discomfort caused by skin dehydration. The rich formula provides deep 24-hour moisturising.
How to moisturize dry and dehydrated skin?
Proper skin care is the key to a healthy and beautiful complexion for years to come. Moisturising is essential – no matter the skin type (normal, dry, combination or oily). Consistency is also important: moisturise your skin day and night. Choose face creams rich in active ingredients, natural extracts and plant extracts. Avoid cosmetics containing alcohol, preservatives and dyes. Observe the needs of your skin and match them with the best face cream.
Ghasel Maltese Honey Dry Skin Day and Night Face Moisturiser – discover its ingredients!
An innovative combination of the best plant-based ingredients provides your skin with the necessary moisture levels day and night. Ghasel face moisturiser is based on Maltese thyme honey with the highest concentration of vitamin C among all kinds of honey.
A combination of shea butter, castor oil and vegetable glycerin maintains the right levels of moisture. They are responsible for skin's smoothness and suppleness. They help rebuild the damaged hydrolipid skin barrier, the outermost layer of the skin which protects it from drying and irritation.
Caffeine and sage and green tea extracts get rid of signs of fatigue. Swelling, puffiness and dark circles disappear for good and your rested complexion can finally gain its natural glow.
The light formula is quickly absorbed without leaving a greasy film on the skin. The delicate layer of the cream protects the skin from moisture loss, dryness and environmental factors.
Ghasel face moisturiser is free of unnecessary preservatives, GMOs, silicones, parabens and dyes.
Wondering where the pink color of Ghasel Moisturiser comes from? It's a combination of ruby thyme honey and vitamin B6, known as the "pink vitamin." The subtle fragrance owned to the floral and fruity fragrance composition.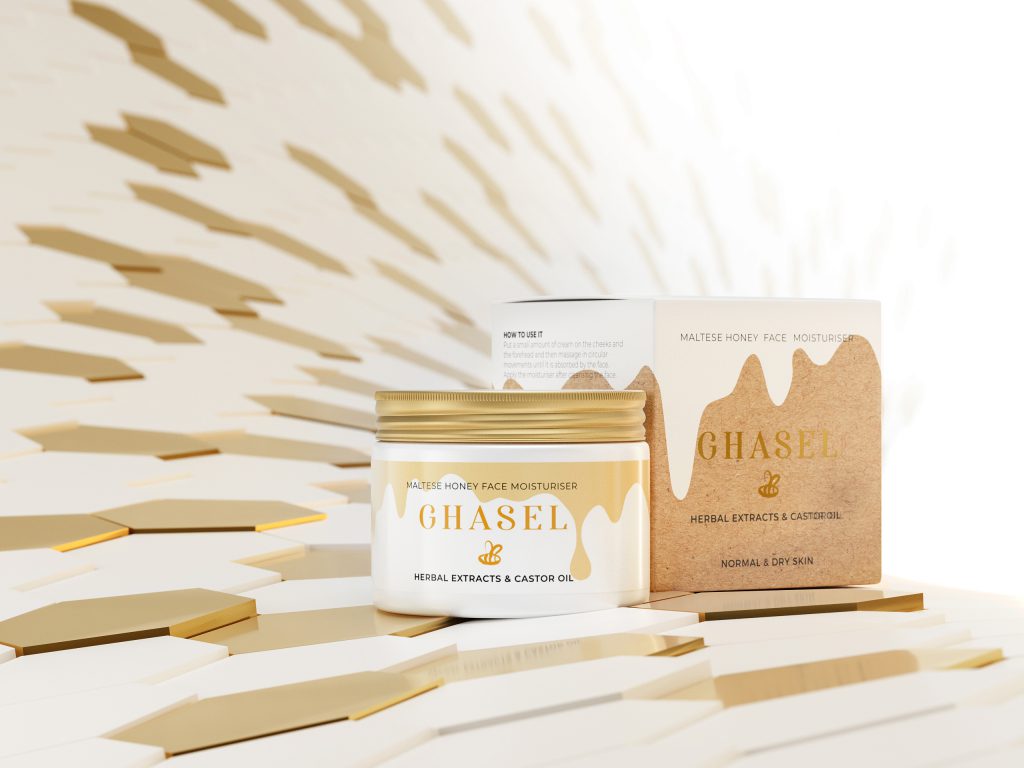 Vitamins essential for the skin
Ghasel Honey Face Moisturiser delivers a portion of the most important vitamins to your skin.
Vitamin C gradually brightens skin discolorations, evens out skin tone, reduces spider veins, helps fight inflammation and additionally smooths and firms.
Vitamin E, commonly known as the "vitamin of youth," is in a group called tocopherols which effectively fight free radicals. Vitamin E combats aging, dry skin, loss of suppleness, wrinkles and dull skin tone. It improves the moisture levels and skin suppleness skin, subtly brightens the complexion, adding a natural glow. Along with vitamin C, it is an ideal vitamin for tired, mature and dry skin.
Vitamin B6, the so-called "pink vitamin," is responsible for healthy skin tone. It reduces the risk of sunburn and protects skin from the damaging effects of UV rays. It regulates the production of melanin. Fun fact, it is also responsible for the luscious pink color of Ghasel Face Moisturiser.
Learn more about the product: www.ghasel.mt.
---