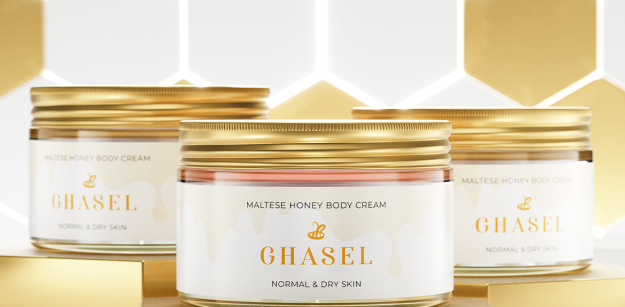 5 reasons why you should try Ghasel Maltese Honey Body Cream!
Everyone needs a little self-care every day. The basis of skincare is proper moisturizing which is essential for every part of the body. The first step in building a skincare routine is choosing products suited to the needs of our skin, its condition, and preferences. You might want to take a look at the composition of the cosmetics you're buying so it's free of parabens, preservatives, and pore-clogging ingredients that have damaging effects on the skin, instead of helping it.
If you're looking for a good body cream with a natural composition – you're in the right place! We have prepared a list of 5 reasons why Ghasel Maltese Honey Body Cream is worth having. For certain women we consulted, it's one of the best skincare products in daily care.
1. The skin is hydrated 24/7
If you genuinely want your skincare to be truly effective and satisfying it's vital to go for high-end products. The innovative formula of Ghasel Maltese Honey Body Cream is based on the finest, natural ingredients such as thyme honey, shea butter, avocado oil, calendula, marshmallow, and horse chestnut. This combination ensures 24-hour hydration every day and night, as well as every season of the year.
2. Irritation, redness, and discomfort are eliminated
The soothing properties of the cream of the Ghasel cream are due to plant extracts from calendula and marshmallow plant. Those unique ingredients have a soothing effect on the skin, bringing a longed-for relief to irritated skin. They work well with red patches, after-shaving bumps, or sunburn. Thanks to the content of avocado oil and shea butter, your skin's hydrolipidic barrier, which protects from water loss and external factors, will be strengthened.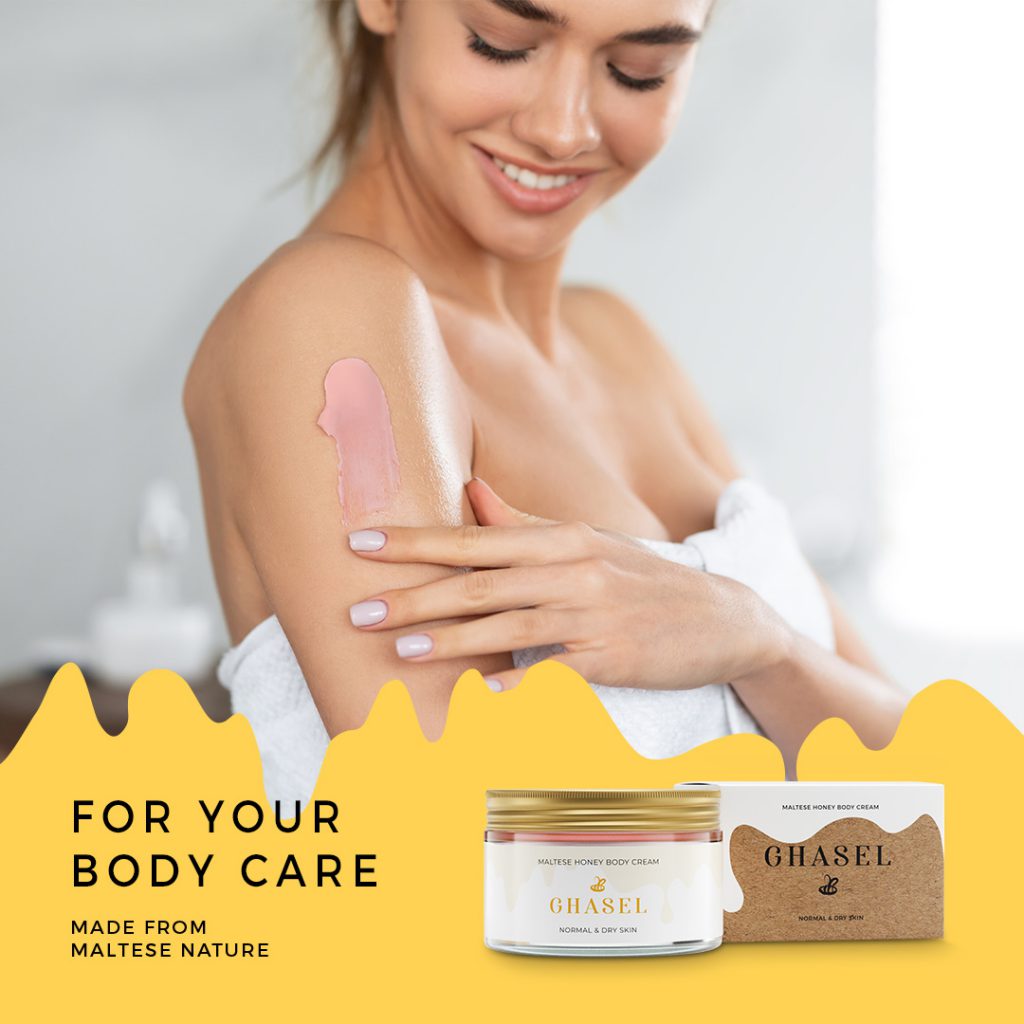 3. Less visible cellulite, stretch marks, spider veins, and orange peel
Horse chestnut extract tightens the skin, improves microcirculation, and oxygenates skin cells. Its properties are very effective, especially for those who struggle with swelling, breaking blood vessels, or cellulite. An everyday massage session with the Ghasel Maltese Honey Body Cream excellently reduces any skin imperfections.
4. Noticeably firmer and more elastic skin
Losing the skin's firmness is one of the most common signs of aging. The dermis is responsible for the skin's density and elasticity. Fibroblasts produce collagen and elastin, which makes the skin firm, flexible, and elastic as well as resistant to stretching. Vitamins B12, C, and E, also ingredients of the cream, stimulate fibroblasts to produce collagen fibers, so the skin condition is improved.
5. A product perfect for every skin type
Every person has a different skin type, although there are four main types: normal, dry, oily, and combination, and subtypes: vascular, sensitive, dehydrated, and mature. Regardless of your skin type, Ghasel Maltese Honey Body Cream is the right choice for you as its versatile formula is a combination of a lightweight balm and deeply hydrating body butter. It soothes dry skin, restores the skin's former glow and healthy colour, and revitalizes its deepest layers. A huge portion of vitamins and minerals is the maximum nourishment for your skin.
Read more about honey Ghasel cosmetics → ghasel.mt!