NANOIL – the most popular castor oil
Castor oil is currently the highest-rated, most popular, and most frequently purchased natural oil. It's a powerful multi-tasker in skin care and it's irreplaceable for hair growth and strengthening nails. Are you looking for the best castor oil? There is no other like the Nanoil Castor Oil – the most popular castor oil and a favourite of celebrities. Find out what makes it a must-have in your bathroom cabinet.
Nanoil Castor Oil – 100% of the highest  quality
If you are looking for the best Ricinus Communis Seed Oil – you must know Nanoil outshines all others. This castor oil is enclosed in a large capacity, beautiful and elegant bottle with a black label. It's certified by Ecocert and unisex – suitable both for men and women. Men claim it's amazing for beard care. It's a treat for aesthetes, not only because of the designer packaging but also since it's the best-rated beauty oil on the web. Nanoil Castor Oil just works great!
NANOIL Castor Oil – properties
Castor oil is a source of EFAs (essential unsaturated fatty acids) and unique ricinoleic acid – which can be found exclusively in castor oil. It also contains proteins, minerals, and vitamin E. This composition provides the oil with various beneficial cosmetic properties.
The oil has antibacterial, anti-inflammatory, and antifungal properties that can combat acne and promote the regeneration of irritated skin. In addition, castor oil perfectly cleanses and stimulates microcirculation to promote the cell self-renewal process, and it has detoxifying properties.
It provides powerful nourishment for hair, skin, and nails.
NANOIL Castor Oil – uses
Castor oil has various applications in body care. Its properties ensure improvement of the condition of skin, hair, and nails. In addition, it can help with muscle pain, constipation, and reduce itchy skin.
1. Castor oil for the body
Castor oil stimulates blood circulation, so it helps to get rid of toxins and banishes skin imperfections caused by bacteria and viruses. It also has exfoliating properties which make it an excellent remedy for cellulite. It reduces the visibility of stretch marks – use it for body massage, and the fatty acids contained in the oil will penetrate your skin, remove dead skin cells, and promote the growth of new ones.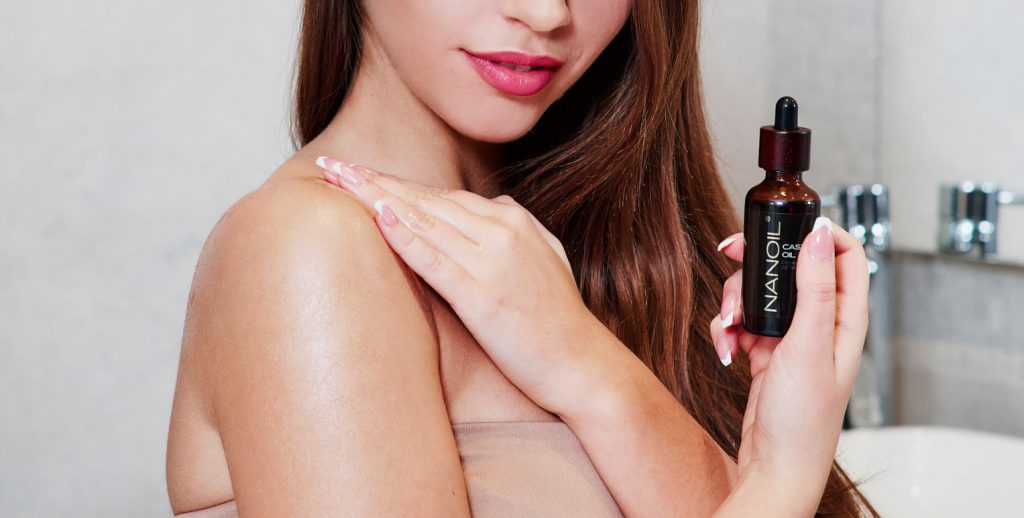 2. Castor oil for the face
The cleansing and regenerating properties of Nanoil oil are great for face care (the oil is suitable for all skin types). How to use castor oil in facial care? Try out the trending Oil Cleansing Method (OCM) –  face cleansing using natural oils. There are ready-made mixtures for OCM available but you can make your own, based on NANOIL castor oil. Depending on your skin type you should combine it with::
almond or argan oil (normal skin),
grape seed or avocado oil (dry skin)
jojoba oil (oily skin)
The proportions are 1:9. Apply the mixture to your face and gently massage the skin, leaving the oils to work for 2-3 minutes. The product is perfect for removing makeup and is easy to remove with a cloth dampened with warm water.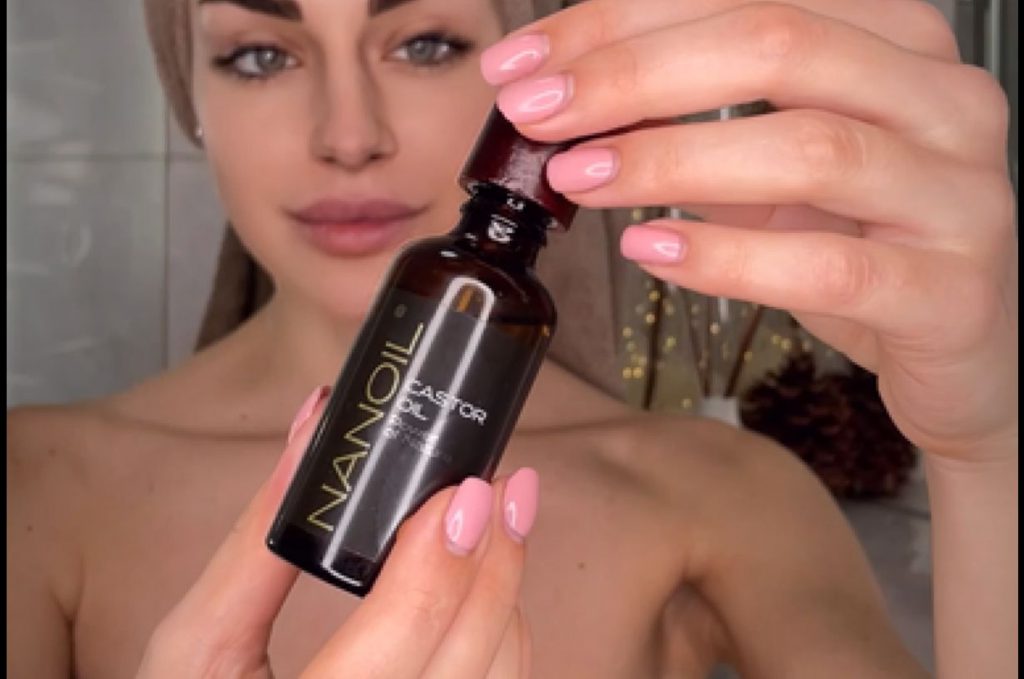 3. Castor oil for hair
Nanoil castor oil sensationally conditions the hair. It can prevent hair loss and split ends, promote hair growth, and nourish dull and shineless hair. Apply some warm oil to your hair and scalp, then massage it for a few minutes and wash off with shampoo after about 30 minutes.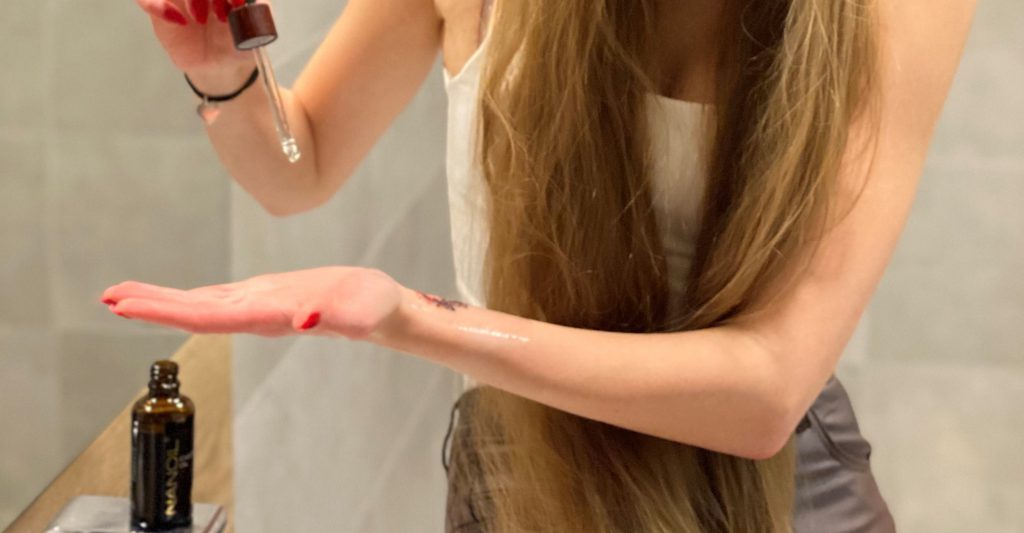 4. Castor oil for lashes and brows
Castor oil promotes the growth of lashes and brows and stimulates hair roots to make the hairs thicker, stronger and more resilient. All you have to do is regularly apply the oil to your brows and lashes, preferably in the evening before going to bed.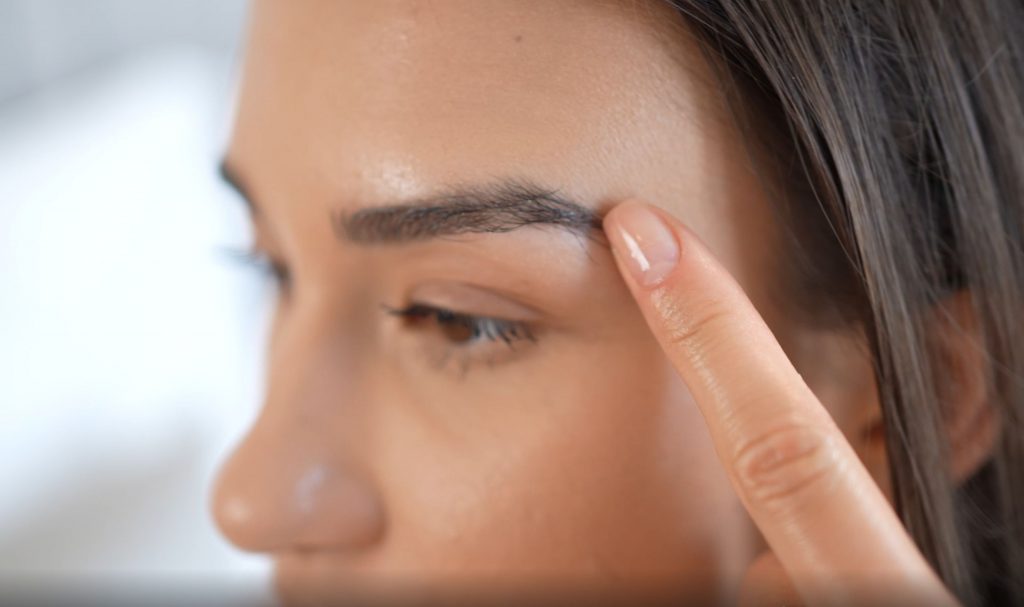 5. Castor oil for nails
Castor oil also works well in hand, nail, and cuticle care. A castor oil soak can save even the extremely dry skin of the hands. Add a few drops of NANOIL castor oil to warm water and soak your hands in it for a few minutes. Castor oil can also be rubbed directly into nails and dry cuticles.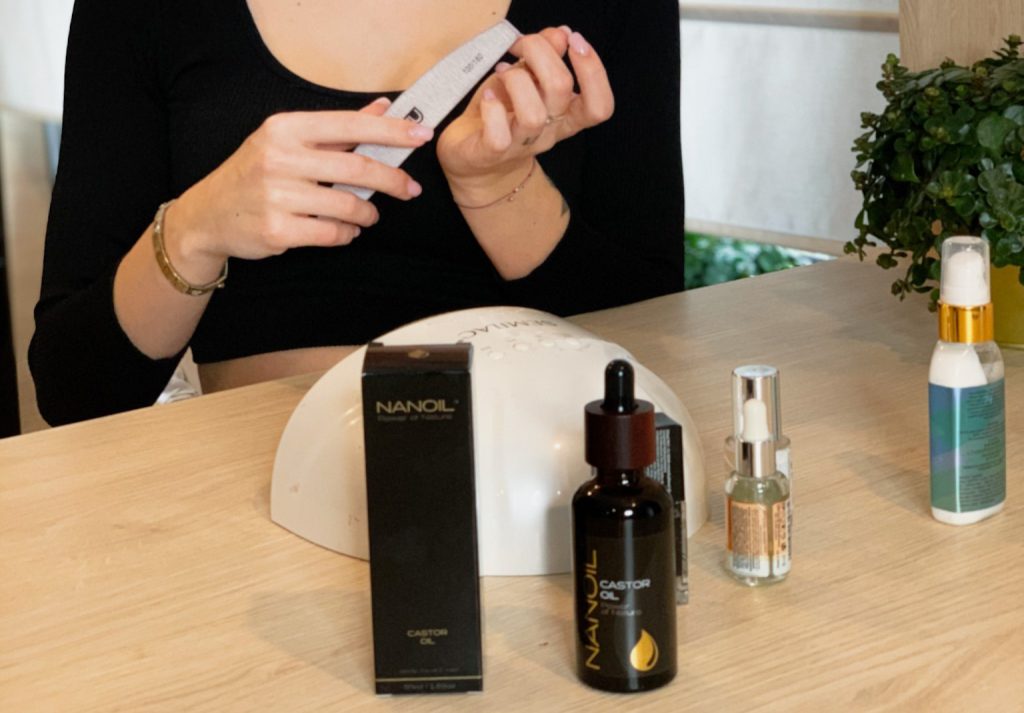 These are just the most popular uses of NANOIL castor oil. In addition, the oil provides relief to sore muscles, has an antiseptic effect on the feet, prevents bacteria growth, and it's also great for beard grooming. Can you discover more of its uses? Try out the castor oil loved by the entire blogosphere!
Visit nanoil.us and learn more.