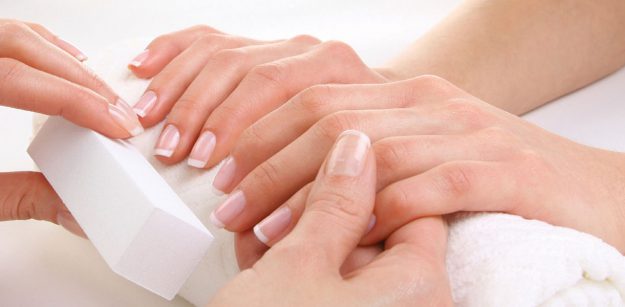 Focus on Nails. How to Make them Stronger and Healthier?
Why is it so rare to see strong, lovely nails? Gel makes them stronger but it causes damage over time. If you want neat mani and natural nails in a perfect condition, see tried and trusted ways to make them so!
Why do nails break and split?
Nails are naturally resilient but once they start getting worse, it's hard to stop this process. We often try to tackle the problem, not knowing how to effectively fight splitting, brittle nails. The cause of nail damage include:
diet lacking optimal amount of nutrients (particularly silicon, iron, zinc, vitamins B)
not moisturizing the hands and nails
humidity, cold weather, dry air, other weather conditions
nail soaks too long, too often
acetone-based remover and nail polishes with nail-damaging substances
not using a nail primer
detergents and not using protective gloves
filing nails incorrectly
How to nourish nails? Not just after gel mani
1. Nail and cuticle creams
A quality nail and cuticle cream is ideal to keep the cuticles from overgrowing and add resilience to the nails, nourish and damage proof them.
2. Pure vegetable oils
If you're searching for a thing that is going to moisturize dry nails, you must realize that organic oils are the most powerful. Use a strongly-conditioning jojoba oil or thick, antiseptic, intensively-nourishing castor oil. You can get a ready-made blend of oils or get a few natural oils and mix them as you like.
3. Hand and nail soak
Believe it or not, your nails love a bath too. They love it if it's free from detergents that make them suffer whenever you do the cleaning. If you want to strengthen brittle nails fast, treat them to a bath regularly. This kind of nail soak should be based on natural substances essential to repair and strengthen the nails. Mix slightly heated argan oil, avocado oil, flax seed gel or aloe gel, a few drops of lemon juice and a spoon of honey. Soak the nails for around 10 minutes. This rich nourishing bath is a powerful nail strengthener. Do it once or twice a week.
4. Nail conditioner
It has both fans and opponents. We definitely swear by applying a protective layer of a nail conditioner. It must be made up of nutritional ingredients of course. There are lots of products formulated without harmful phthalates, and they have a subtle color, making the nails look nice and neat. I like Avon Conditioner which has a subtle pink-and-beige color.
5. Gelatin for stronger nails
Gelatin is a great nourishing and strengthening product. Dissolve a spoon of gelatin powder in a cup of warm water. After around 10 minutes, the mixture gets thicker and this is when you can heat it up slightly for around 2 minutes. Soak the nails for approx. 15 minutes. Do the treatment every other day for two weeks.
Brief guide for healthy nails
always follow one direction while filing the nails
use a glass or paper nail file
always apply a conditioner/primer before nail polish
never soak the nails for too long
nourish the nails using a conditioner regularly.