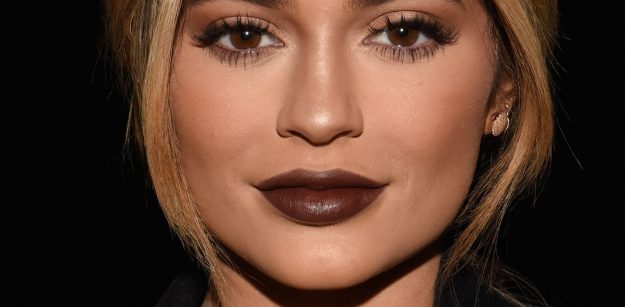 Brown lips – top trend of upcoming season
Each upcoming season is bringing something new and fresh in fashion trends. Some of us are waiting impatiently and others with aversion for trends proposed by world famous stylists, stars and celebrities. Lately, fashion world was taken by storm by brown lips trend. Where does this trend come from? Will it gain popularity and become substitute for all time classic – red lips?
As it usually is with newest trends in make-up, brown lips gained their popularity by endorsement from celebrities in media. Brown lips are trademark of Kylie Jenner; American celebrity and model known mostly from reality shows. Other celebrities who put brown lips on the map were i.a. model Gigi Hadid and singers Beyonce and Rihanna. All women want to have brown lipstick in their purses, just like their idols.
Shades of brown were on the top once in the 90s. Worn with jeans and plaid shirt were a marker of those times fashion. Nowadays, brown lipstick is coming back in much more feminine proposition. As a trend introduced and created by femininity icons and stars of the Internet it is a very bold make-up proposition, that one day can replace traditional red lipstick. It gives femininity, sex appeal and expressiveness to our faces in a very similar way as red lipstick, while being much more natural.
Colouristic choice is truly large because palette of brown shades is pretty wide. For less adventurous women with fair skin best will be traditional nude or cappuccino. Shades of beige are best for highlighting the subtle everyday make-up and it won't take away attention from the eyes. More courageous ladies may step by step move from subtle shades to those much darker. Dark-brown lipstick will suit you only if it's chosen according to your skin complexion. You have to find your perfect brown lips make-up by trial and error.