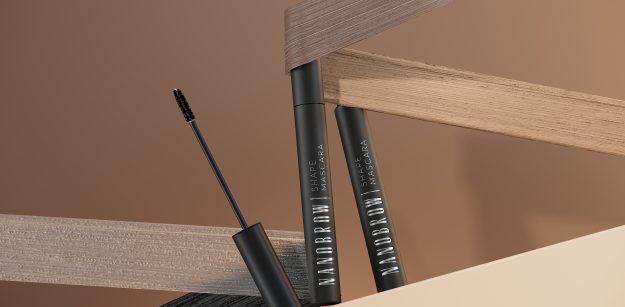 Fall in love with your eyebrows again with Nanobrow Shape Mascara!
Fall in love with your eyebrows again with Nanobrow Shape Mascara!
Are you dreaming of the day when you will finally be able to look in the mirror and be satisfied with your eyebrow shape? It can happen today! Nanobrow Shape Mascara will fill your eyebrow arches with beautiful, natural colour and make you love the way they look once again.
Are your eyebrows too thin, sparse and almost invisible? Or maybe they're thick, and full but grow in the wrong direction? Either way, Nanobrow Shape Mascara is perfect for you! Nanobrow knows well how to take care of your arches so you can look fabulous at all times.
Nanobrow Shape Mascara – a way to get beautiful eyebrows
It's the end of messy brows! This waterproof product will style and discipline brow hairs thoroughly! They will always look the way you desire! If you have a bad experience with the cosmetics you have previously tried, this time it will be totally different.
The eyebrows you have always dreamed about… You can get them in a few simple steps:
Step 1. Open the mascara, scoop a small amount onto a brush and comb the hairs, starting from the inner part of your eyebrows.
Step 2. Brush up and away, gradually filling the brows with colour.
Step 3. Apply more product on brow tails to deliver a natural effect.
Step 4. After letting the product dry, add one or more layers, depending on your preferences.
Brow styling has never been this uncomplicated! Beautiful and natural shades can be easily matched to the real colour of your hairs. Keep in mind that the brows are responsible for properly framing your eyes so they should be correctly and precisely accentuated.
Nanobrow Shape Mascara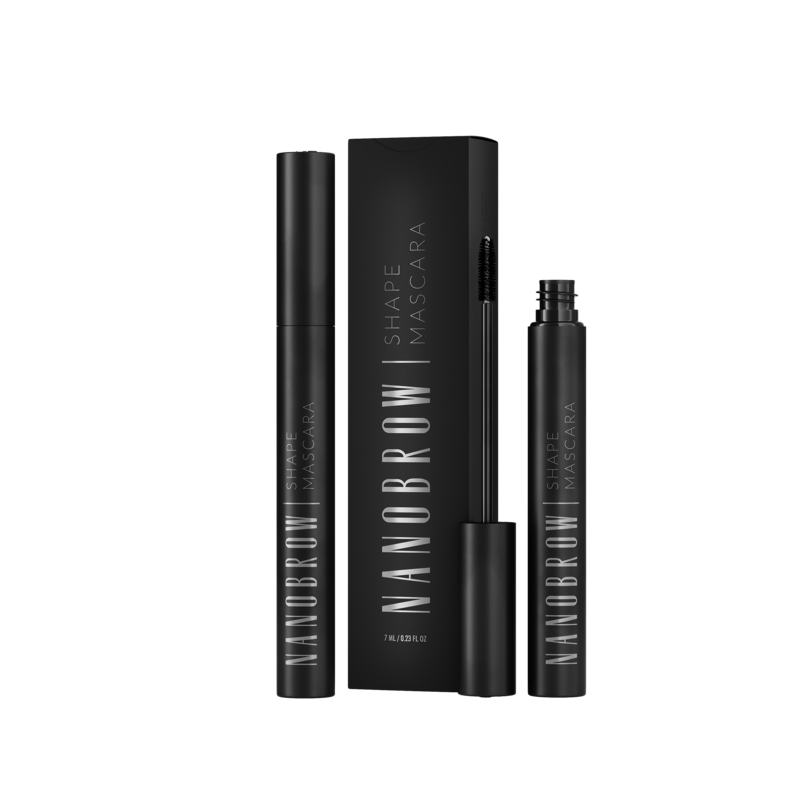 Mascara available in colors:
The innovative formula of Nanobrow Shape Mascara – with fabulous brows in mind
Nanobrow Shape Mascara is a real sensation in the beauty market. Well-pigmented colours coat every little hair evenly, boosting its volume. The product does not stick the brow hairs together and doesn't leave any clumps, so the results are truly astounding!
The precise, ergonomic applicator in the form of a spoolie knows how to style, comb and discipline brow hairs for 24 hours. The refined and delicate lightweight formula makes doing your everyday brow makeup pleasant. That's something new, for sure!
Nanobrow Shape Mascara has numerous glowing reviews online and is appreciated by many happy users across the world. It's a real best-seller respected and valued among professional makeup artists. It's praised for its easy application and the spectacular effects it provides. This is a beauty product that can't go unnoticed!
Bold, thick and precisely-sculpted eyebrows
With Nanobrow Shape Mascara makeup becomes surprisingly easy, quick and pleasurable. You can get the effect of three-dimensional, precisely-styled brows that will dazzle with their flawless beauty.
The product is perfect for those with a busy lifestyle with little to no time for complicated brow makeup. This mascara requires no effort on your side when it comes to tedious and time-consuming brow mapping.
The remarkable Nanobrow Shape Mascara can be used alone or on top of makeup done with a brow pencil or pomade from the Nanobrow line. Choose wonderful brow cosmetics and create fabulous makeup looks suitable for every occasion. Go to www.nanobrow.us and pick your new favourite beauty products!
---