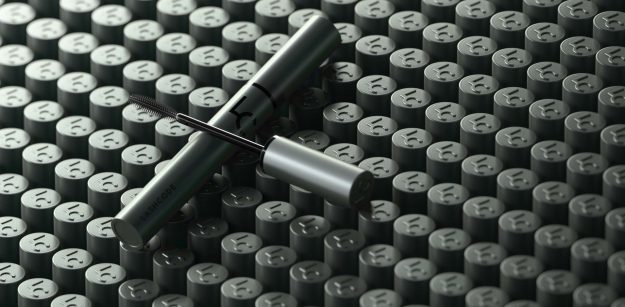 Lashcode – a mascara admired by every woman
Why have millions of women gone crazy about Lashcode?
It turns out that in the case of mascaras there is a lot left to be said. Mascara can also be a surprise, and for many – a cosmetic revelation. How to make the best mascara in times when there are hundreds or even thousands of them? The key is a combination of three important factors: perfection, care and multifunctionality. What do they have in common with eyelash make-up? Check how Lashcode works and why it's considered as the best mascara.
Lashcode's recipe for beautiful eyelashes
Brush – the best mascara brush possible
An ideal wand should separate and comb the lashes well so that each of them reveals their beauty – the more hairs the brush grabs, the more the eyelash line is thickened. Thanks to this we achieve the desired effect of million lashes. The brush in Lashcode has perfectly distributed bristles and the ergonomic shape of an ellipse that allows you to reach even the shortest eyelashes.
What's more, the brush has narrowed tips on both ends that make the application precise and easy – the wider part perfectly covers the long lashes and the middle part of the eyelid, whereas the narrow ends grab the smallest hairs at the corners of the eyes. This brush separates, lengthens, thickens and curls the hairs, all of this is done without the risk of sticking the lashes together. Also, it adds volume without overloading them – even with many coats of mascara the make-up still looks impeccably beautiful.
Lashcode – mascara with nourishing ingredients
What makes Lashcode the best mascara is the addition of nourishing and regenerating ingredients. Properly selected nutrients make eyelashes grow healthy, long, thick and strong. Day after day, they become nourished and look more and more beautiful. Lashcode means perfect make-up and eyelash regeneration.
This is the only mascara enriched with such a quantity of nutrients that regenerate and protect eyelashes from harmful factors. The composition of Lashcode includes :
soy sprout extract – stimulates the growth of eyelashes
wheat germ extract – regenerates and nourishes eyelashes
Baicalein – protects eyelashes from damage and prevents from drying
arginine – reduces eyelash loss and stimulates their growth
panthenol – pro-vitamin B5 that makes the eyelashes more elastic and enhances gloss
vitamin E – strengthens eyelash roots
Lashcode – enjoy the diversity in make-up
A single mascara that will let you achieve different effects? It is possible thanks to velvety and powdery formula that does not overload the eyelashes, and a great brush that enables you to obtain different styles – depending on your mood, occasion and preferences. Lashcode is an ideal mascara for a natural look at work, romantic for a date or eye-catching as a part of your party look. It all depends on the number of layers applied – an ergonomic brush will handle any number.
enter the official website – lashcode.us