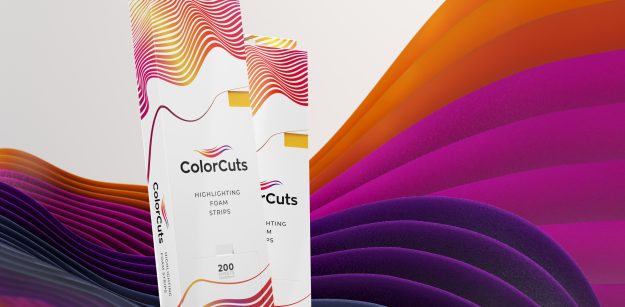 ColorCuts: unique and biodegradable hair colouring strips
ColorCuts: unique and biodegradable hair colouring strips
New trends regularly appear on the hairdressing market. If you want your salon to remain prestigious, you must follow them and continuously upgrade your services. The Maltese ColorCuts brand can help you provide the best services. The brand creates professional hairdressing accessories that combine ecology with new technologies.
Highlighting Foam Strips are a game-changer in the hairdressing world. It's a response to the growing awareness of consumers who choose eco-friendly products and services. ColorCuts ensure fast, safe and precise hair colouring in tune with the zero-waste concept.
ColorCuts – professional hairdressing equipment
The materials colouring foam strips are made of is 80% recycled.
The special thermal polystyrene foam is the best alternative to aluminium foil. The strips maintain the optimal temperature during the colouring procedure, so you don't have to worry about overheated or burnt hair. The strips ensure you don't get unwanted colour shade or damage. The strips are reusable – they can be washed in the washing machine or by hand up to 3 times and they won't lose their top quality or effectiveness. The used strips are recyclable.
Stand out from the competition!
Professional gadgets from ColorCuts deliver unique luxury to your hair salon. Environmental care combined with innovation helps you stand out from the competition. Extraordinary comfort and attractive look can attract many satisfied customers. The multicoloured strips are not only eye-catching but also ensure a more precise and faster colouring procedure.
ColorCuts strips are not only remarkably useful for professionals, but also inexperienced colourists. They are flexible, smooth, adapt to the hand, and get a grip in contact with colouring products and don't slip off the hair during the procedure.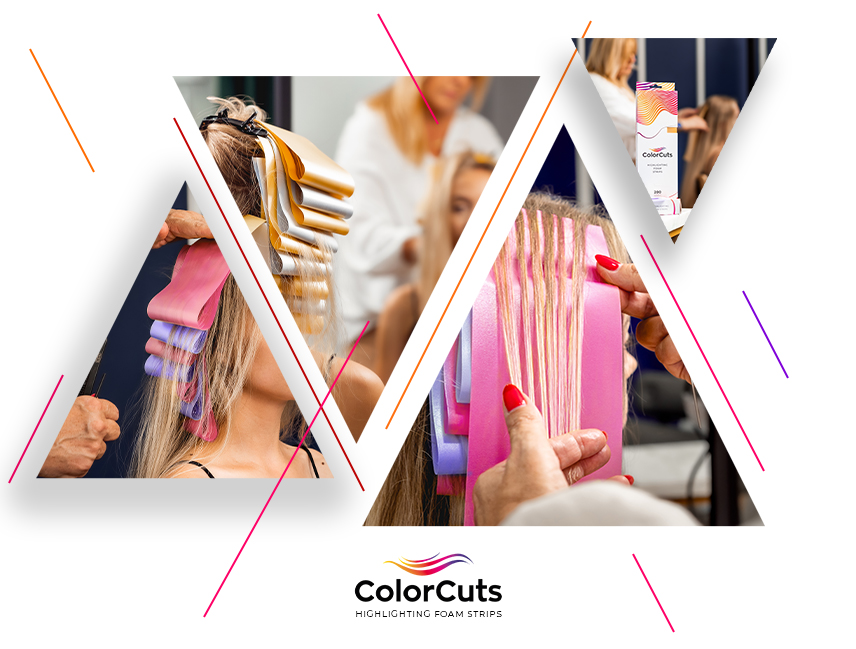 The different coloured strips look great on the hair. But that's not their main function: they facilitate distinguishing the multiple hair dye colours used. The semi-transparent material allows you to make touch-ups freely and ensures full control of your colouring.
ColorCuts thermal foam strips can be taken anywhere. Use them in the open air, at photo shoots or in clients' homes. You can store and transport them without worrying about them getting ripped or damaged. They are a perfect hairdressing aid in all conditions. Learn more about the product: www.colorcuts.mt.
Highlighting Foam Strips:
don't rustle,
don't rip,
maintain optimum hair temperature,
are reusable,
provide maximum comfort and high aesthetics,
don't pull on the hair or burn it,
minimise mechanical and thermal damage,
ensure full control,
machine washable up to 3 times,
suitable for long hair (100×305 mm),
recyclable,
the box contains 200 strips,
they get a grip in contact with moisture,
are semi-transparent and multicoloured,
facilitate work for even untrained hairstylists.


---